$

145,000.00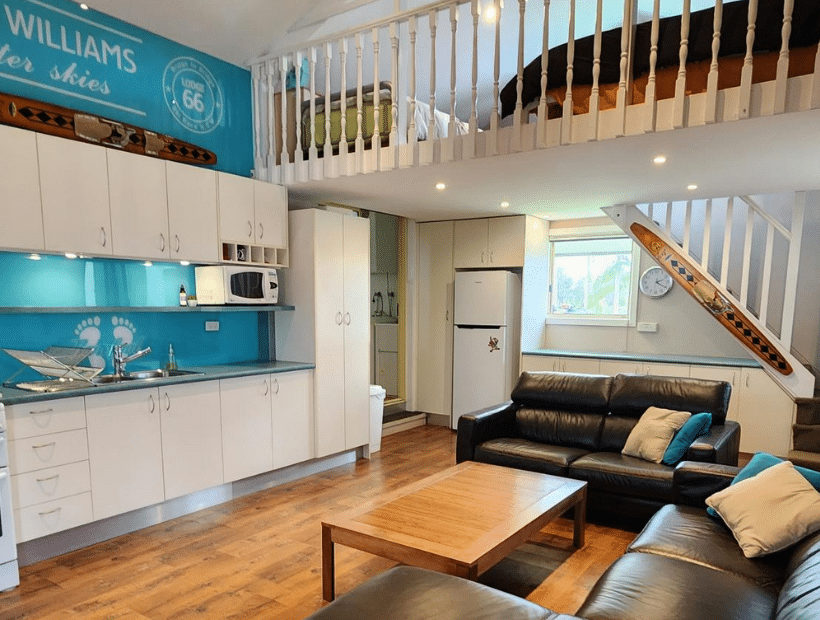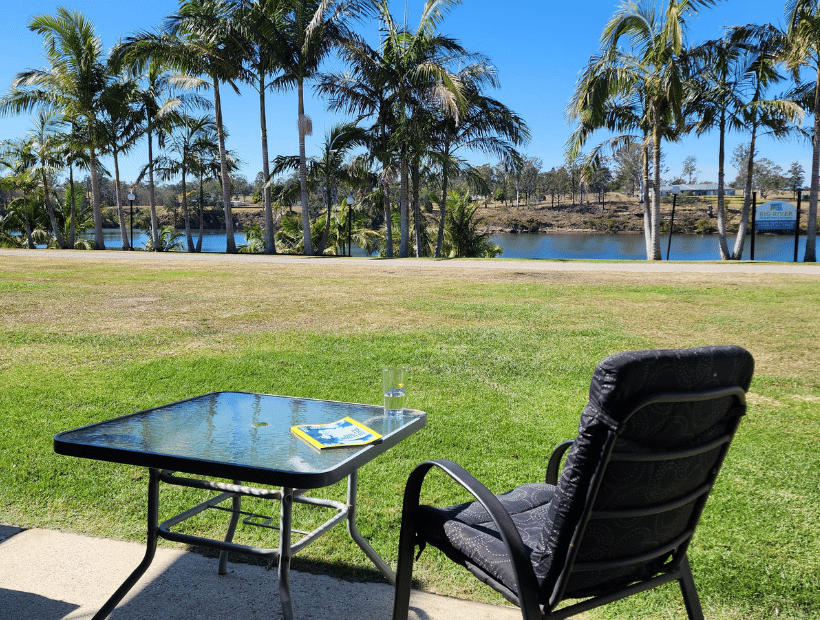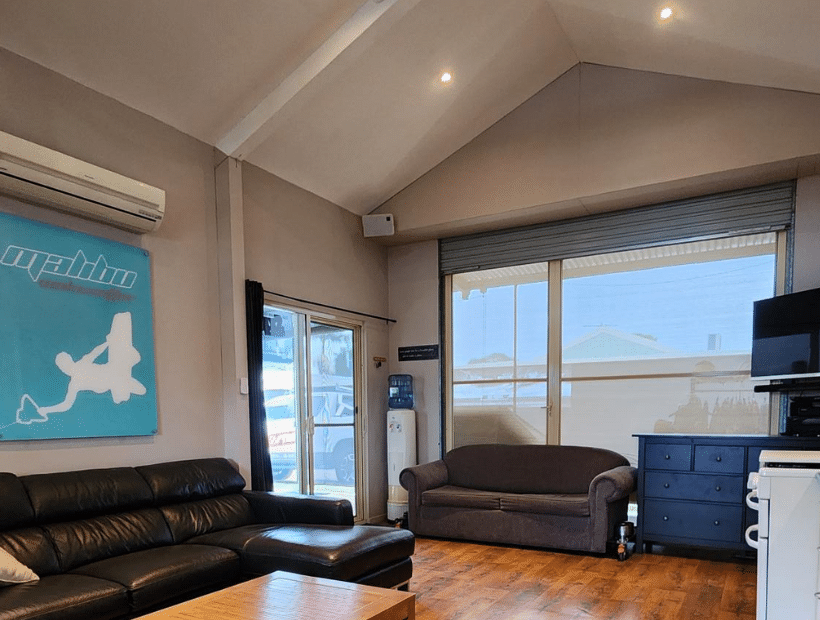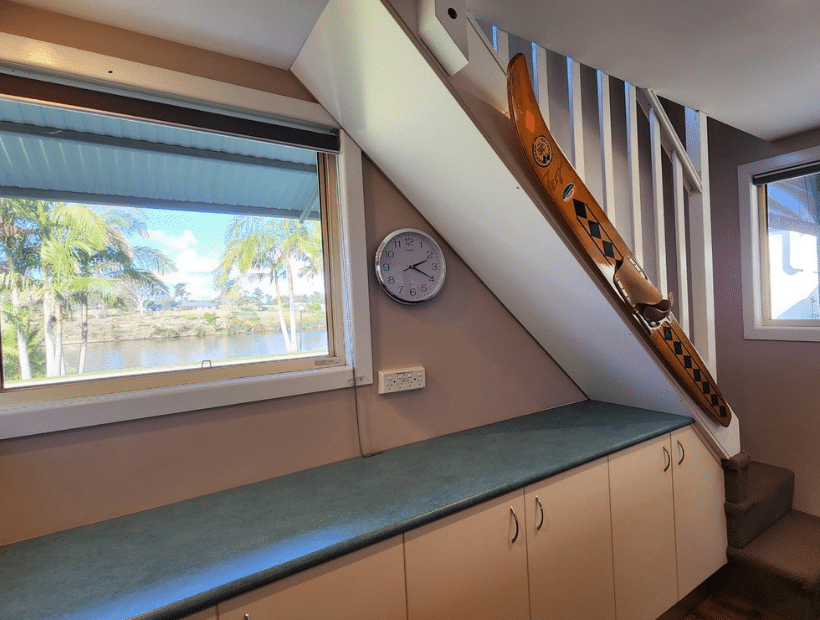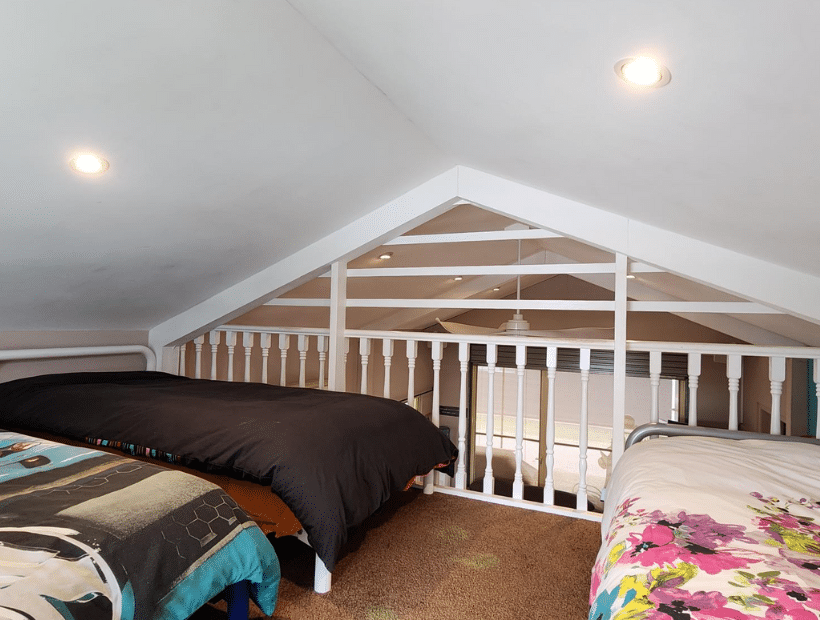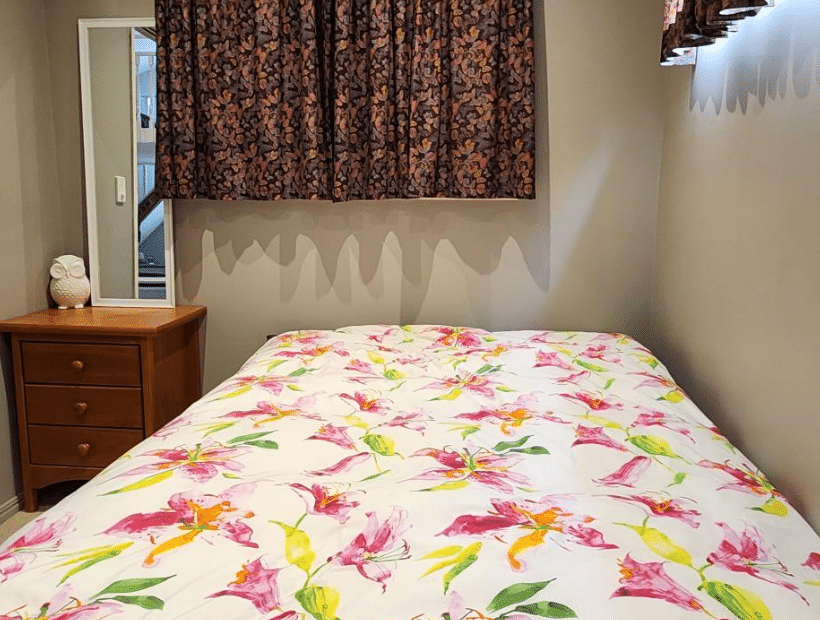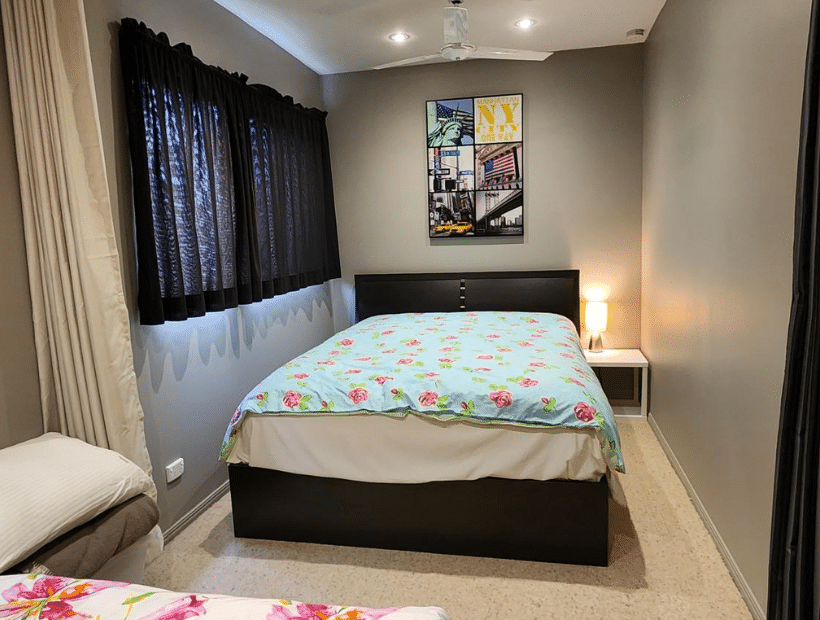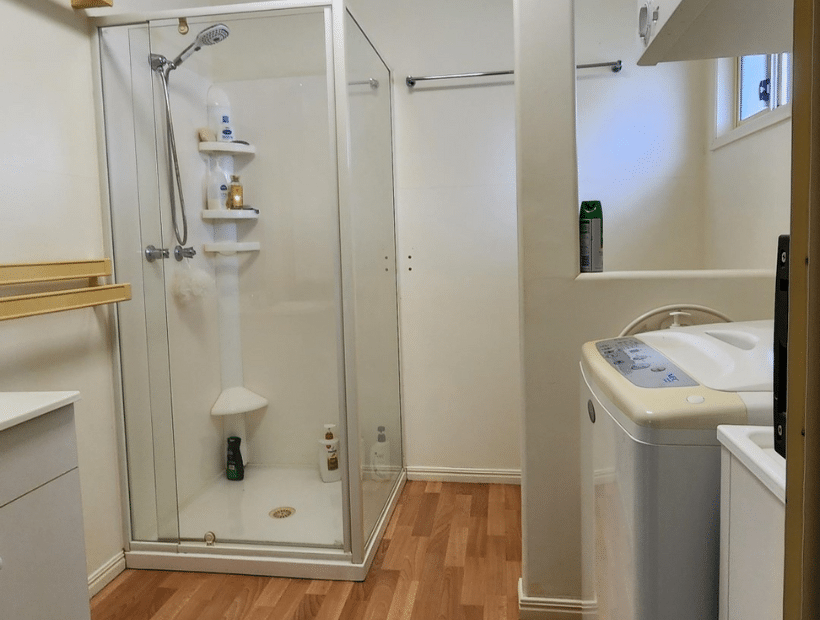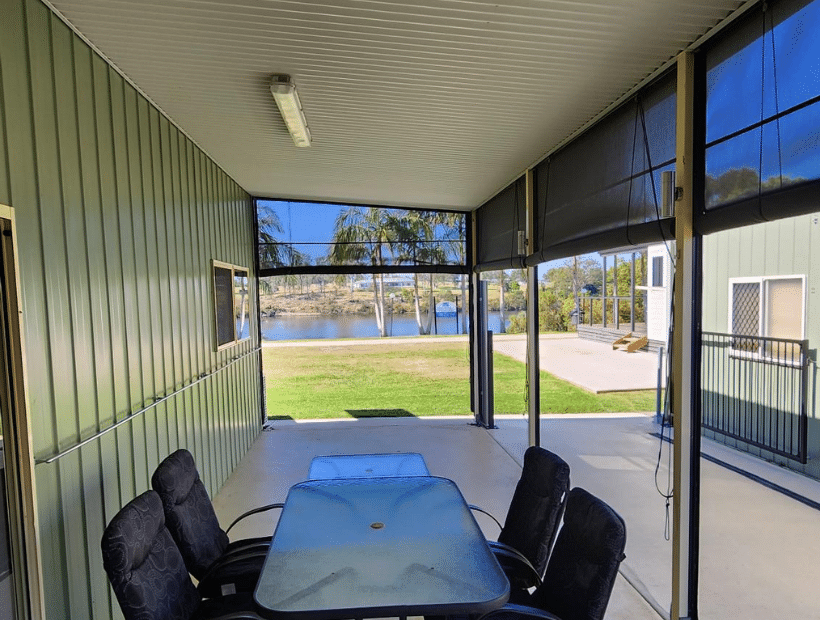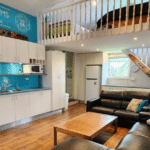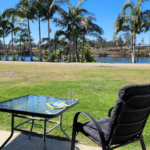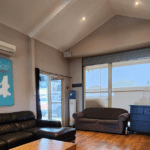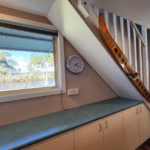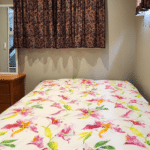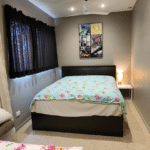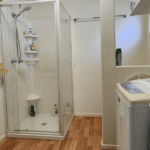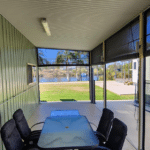 Lodge 66 – Big River Holiday Park
This spacious family-sized, fully furnished cabin, which sleeps up to 8 people, is holiday ready – all you need bring is yourself and the family. 
Enjoy cooking in a modern kitchen featuring a full-size fridge, gas oven, and microwave. You'll have plenty of storage options with ample bench space. 
Never worry about the water quality with its triple serviceable water filters for the river water with an additional filter under sink for a separate filtered kitchen tap to the main kitchen tap. 
Entering the living area, you'll notice a comfortable leather lounge that includes a chaise. Adjacent to the lounge, you can store your belongings in the eight draw buffet and place your drink on the coffee table. 
When it's time to rest, you can choose from a queen bed or a double bed. For larger groups, there are also three single beds in the loft with compliant access stairs, battened to prevent any risk of fall from the upstairs area. The loft has a louvre window with awning hoods which provide great river breezes and views. 
The bathroom/laundry is fitted with ceramic tap inserts, shower, toilet, vanity unit & sink, top load washing machine, clothes dryer, and a laundry sink.  
This property boasts impressive outdoor entertainment spaces with a view of the river. The two areas are sealed and painted for minimal dust and dirt, while all the blinds are in great condition. You'll find additional entertainment space with a retractable wind/privacy screen on the river side, along with front and rear 1200mm high lockable gates. 
Need to store your boat? No problem! You can easily store and reverse a 21′ Response boat into the boat storage area, with the additional benefit of a drive-thru boat storage option. An additional internal blind for your boat storage is another great option for extra boat storage protection. 
The storage shed features overhead storage shelves and ski/wakeboard racks on two walls. The fully lined storage shed includes a mobile wetsuit/vest rack. 
The outdoor entertainment area has recently been insulated and lined with new lighting installed. This reduces high temperatures on hot days and minimizes heat transfer to your stored boat.  
Other outdoor features include a hooded 4 burner gas BBQ and two outdoor tables with ten chairs.  
Take indoor entertainment to the next level with a wall-mounted 49″ smart LG TV, receiver, DVD player, and game console with games. The motorized opening/closing concealed roller door features speakers mounted on the bulkhead hooked up to a Bluetooth receiver. Plus, an upgraded silent DC ceiling fan only requires a slow speed for a great breeze. For added convenience and comfort, there are window awning hoods for weather and sun protection, and a 7.2/8.6 KW split Panasonic Inverter a/con. 
Additional items include a sound bar with sub and an air compressor can be included in a sale dependent on final price. 
Enquire about this lodge for sale today! 
Details
Address : 66/166 Ski Lodge Road