If you're planning a holiday this Summer (or anytime of the year for that matter) a trip to the Sapphire Coast in Southern New South Wales should be on the cards.
Known for its postcard perfect beaches with sparkling blue water, you'll quickly see why the area is referred to as 'The Sapphire Coast'. The region is popular not just for its rugged beauty and stunning natural wonders. Dotted along the coast you'll find iconic beachside towns like Eden, Merimbula, Pambula, and Bermagui, all brimming with things to see and do. Each township is unique in its own way, rich with history and welcoming locals. If you're passing through, why not stay for a bite to eat at the multitude of pubs and quaint cafes or wineries in the area. Better still, if you have the luxury of time, stay a little longer and book a stay at one of the many holiday parks on the South Coast and take your time to explore. The only downside to visiting this literal 'God's Country' is that the longer you stay, the harder it is to leave!
Our top 6 things to do and see on the Sapphire Coast
Throw in a line at Wallaga Lake
Wallaga Lake is great for all water sports but fishing is one of the highlights. There are a number of estuaries that feed into the lake and a number of Habitat Protected areas within the bounds of the lake and its estuaries. Whether you fish from shore, the jetty or from a boat there's a good chance fish may be on the table for dinner that night. Stay for a few days at the fabulous BIG4 Wallaga Lake Holiday Park, nestled between Wallaga lake and Camel Rock beach. It's the perfect home away from home for the avid fishing enthusiasts or holidaymaker looking for a base to explore the area.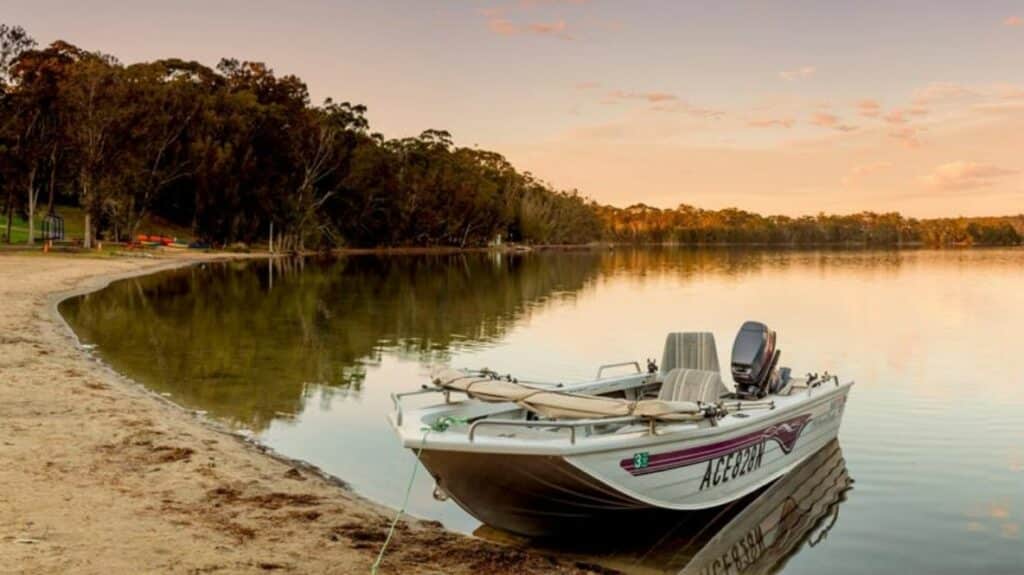 Visit the historical village of Tilba Tilba
Step back in time and visit the perfectly preserved villages of Tilba Tilba and Central Tilba, only 10 minutes drive from Wallaga Lake Holiday park. Join a historic walking tour of the town and immerse yourself in this National Trust village and learn the significance of their cultural landscape of the Yuin People. Visit selected stores with the history behind the walls including the butcher, baker and cheese-maker.
Visit the famous Camel Rock and Camel Rock Beach
Less than 1km from the Wallaga Lake Holiday Park is the spectacular Camel Rock – an ancient rock formation that was created by underwater avalanches 450 million years ago. Take the 1.5 kilometre walking track to Murunna Point, with elevated lookouts and panoramic ocean views. Camel Rock Surf Beach is well known for its great surfing, swimming, snorkelling, rock pools to explore and fishing. If you happen to work up an appetite after all this swimming and hiking, be sure to drop into the Camel Rock Brewery for a hearty meal and locally brewed craft beer to match.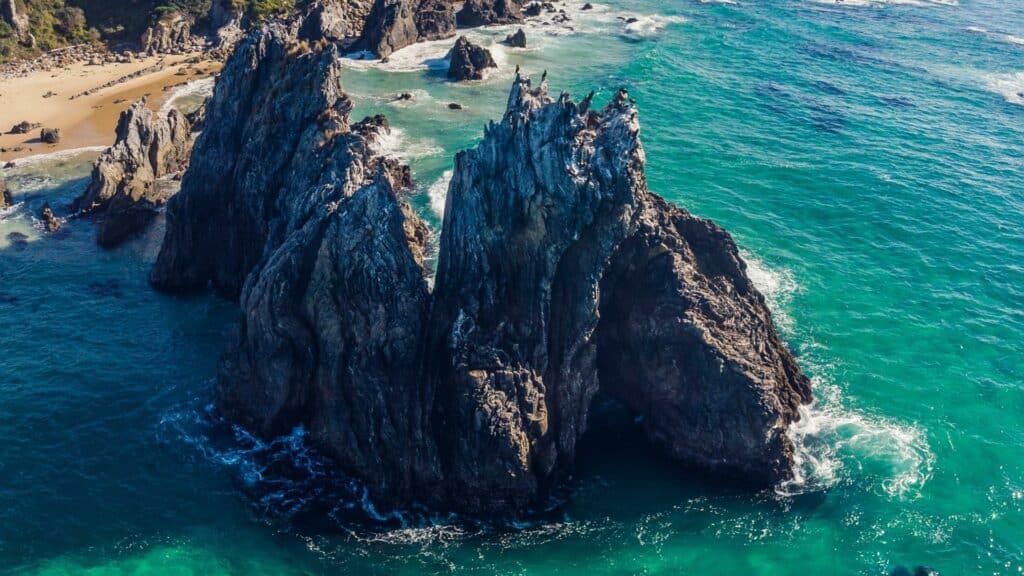 Go Whale Watching
The Sapphire Coast offers visitors some of the best whale watching opportunities in Australia. Whether you join a whale-watching cruise or perch yourself atop one of the dozens of headlines that dot our coastline, you're bound to spot these gentle giants as they pass each year as they head north (May – July) and their southern migration, usually with young calves in tow (August – November).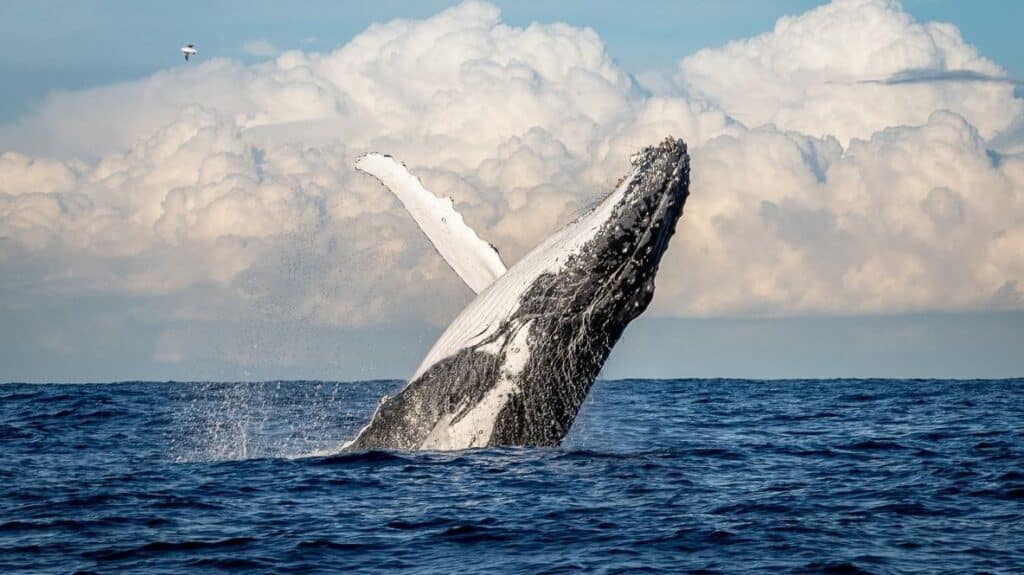 Go surfing at Merimbula Main Beach
With five kilometres of pristine, white beach and crystal clear water, it's no wonder Merimbula Main Beach is a haven for surfers seeking uncrowded waves. Main Beach backs onto a bush brimming with native animals and the beach is patrolled in Summer. There is an off-leash dog park for those with pets in-toe. If you're feeling energetic you can walk all the way along the beak to Pambula (5 kilometres). We guarantee you'll want to spend a few days or weeks exploring and relaxing here. The Merimbula Lake Holiday Park, nestled near the shores of the great Merimbula Lake, not far away from Main Beach, provides a perfect base.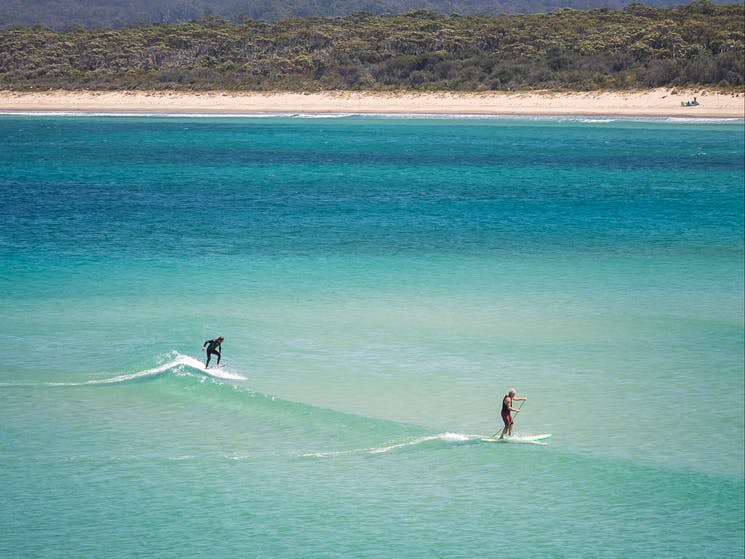 Swim in the famous Blue Pool
If you're heading through Bermagui, make the time to stop and refresh at the famous Blue Pool. Rated as one of the top eight ocean rock pools in the world, a splash in its aquamarine waters is one item you need to add to your bucket list. No time for a swim? Take in the stunning coastal views from the viewing platform above the pool. If you go during whale watching season, it provides a good land-based vantage point to catch a glimpse of the humpbacks on their migration up and down the coast.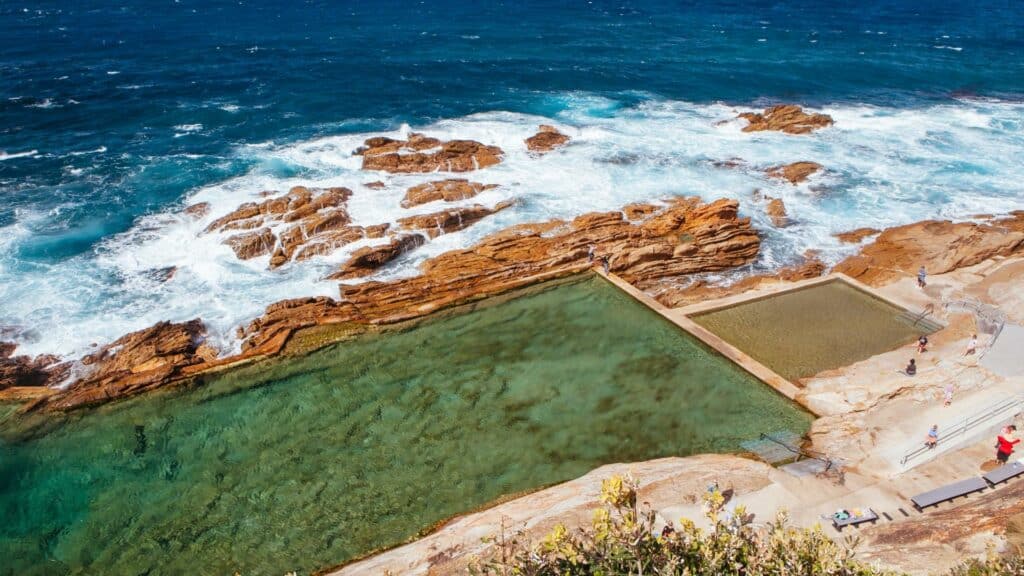 The South Coast of NSW really is one of Australia's best kept secrets. There are so many things to do and see in this region. Whether you're looking for a relaxing beachside holiday or want to spend your time hiking national parks and discovering the history of the area, there really is something for every traveller here. Trust us when we say it is truly a destination you'll find yourself wanting to revisit over and over again.
Have you booked your next holiday yet? It's time to stop dreaming and start planning your next adventure with Hampshire Holidays.