As borders across the country open up again, there has never been a better time for families to embark on an adventure in our own beautiful backyard. From the stunning New South Wales South Coast to North Queensland, or across to Western Australia, it's time to scratch that holiday itch and get back to doing holidays.
So, as families start to think about planning their next break, the question on everyone's lips? Where should we stay?! There is one option that remains a popular choice among holiday makers with children of all ages and that's to holiday at one of the many fabulous holiday parks around the country.
For those looking for coastal or even country escapes, holiday parks are an easy choice. Not only are many located in fabulous locations close to stunning beaches, rivers and the wide open country-side, they can offer a plethora of accommodation choices, facilities, and activities on any budget.  At a holiday park, your family getaway can be as jam-packed or as relaxed as you choose.
Still scratching your head trying to decide where to take your next family holiday?
Here Are Our Top 5 Reasons You Should Be Considering A Holiday Park
1. Activities and fun for the whole family 
These days most holiday parks pride themselves on the wide range of activities they have available for the whole family.  From pools, waterslides, and water play areas, to indoor and outdoor playgrounds, skate parks and jumping pillows, the activities and facilities available often rival those offered by top resorts. During the peak holiday season, many parks schedule holiday activities ranging from creative arts workshops to karaoke competitions making them the perfect choice for Summer holiday getaways. Whether your family loves spending time discovering the great outdoors or just chilling by the pool the fun and safe community feel of a holiday park makes them an easy choice.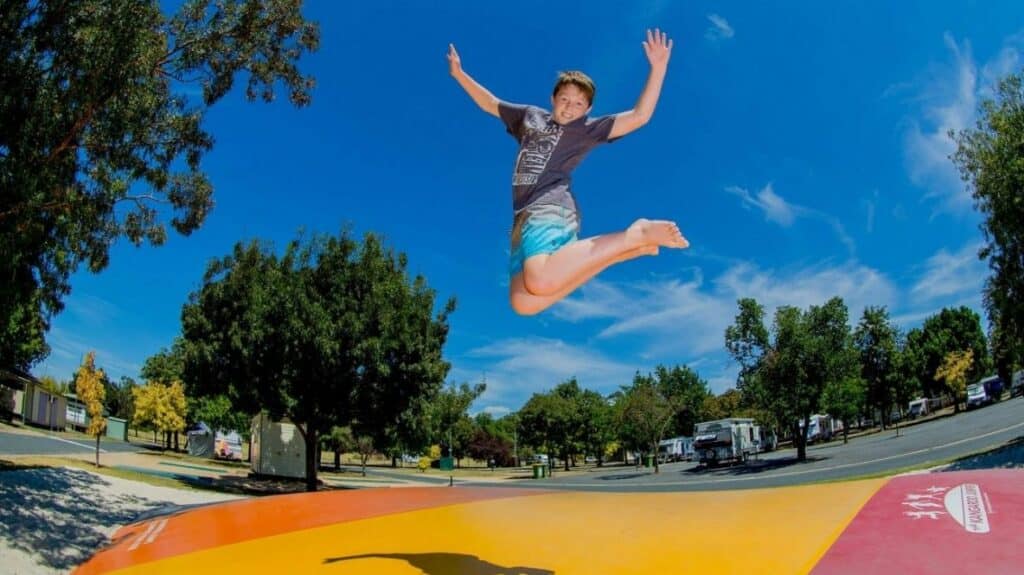 2. Good range of accommodation to suit all budgets
Love the idea of rolling up and setting up camp in your tent or caravan site under the stars? Or maybe you're after accommodation that is a little more lux like glamping, or a fully self-contained cabin or villa with comfy beds, a private bathroom and air-conditioning.  Whatever your family's style and accommodation preferences, holiday parks often provide a range of options suited to every family's budget and needs. You don't need a huge budget to provide your family with a fabulous, relaxing and fun holiday at a holiday park.
3. Location, location, location
Many of the Hampshire Holiday Parks offer some of the best waterside locations in the country close to stunning beaches, rivers and lakes, think BIG4 Wallaga Lake Holiday Park, BIG4 Nelligen Holiday Park, BIG4 Happy Hallidays and BIG4 Big River Holiday Park to name a few.  These parks are a water enthusiasts playground, where holidays are sure to be filled with swimming, fishing, surfing or enjoying the water activity of your choosing. Looking for something more like an outback Aussie adventure? Parks like Opal Caravan Park in outback NSW, provides the perfect base to explore the wonders and beauty of the rugged Australian bush.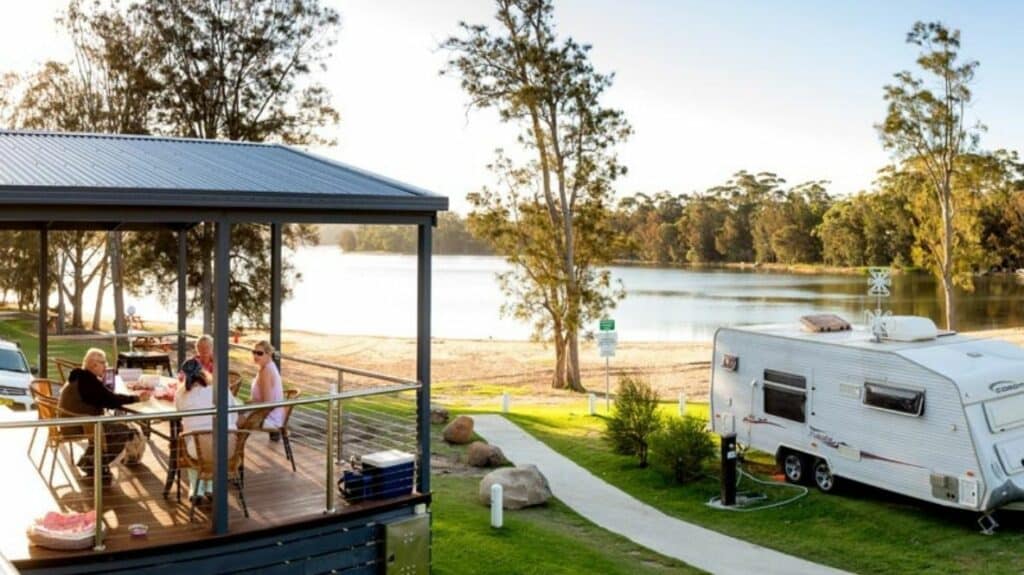 4. Great range facilities and amenities 
If you and your family are new to camping or you like camping but also enjoy the creature comforts of cooking and bathroom amenities – holiday parks really provide the best of both worlds. Many Hampshire Holiday Parks provide campers with powered sites, some which also come with an ensuite and toilet for your family's own personal use if you're not into sharing the public amenities. Guests are often also able to access laundry facilities and camp kitchens with cooking facilities like microwaves or cook-tops and sinks to wash dishes after meals. Have mobility limitations? A number of our parks have wheelchair access and easy access amenities for those who need them.
5. You can bring your dog!
The number of holiday parks around the country that count themselves as pet friendly are growing and is it any wonder why? Our pets are part of the family and more and more people are looking for holiday options that allow the family dog to come along as well. While pet policies do vary from park to park many allow dogs in the campsites and some even provide speciality pet friendly cabins or villas catering specially for families bringing the family pouch.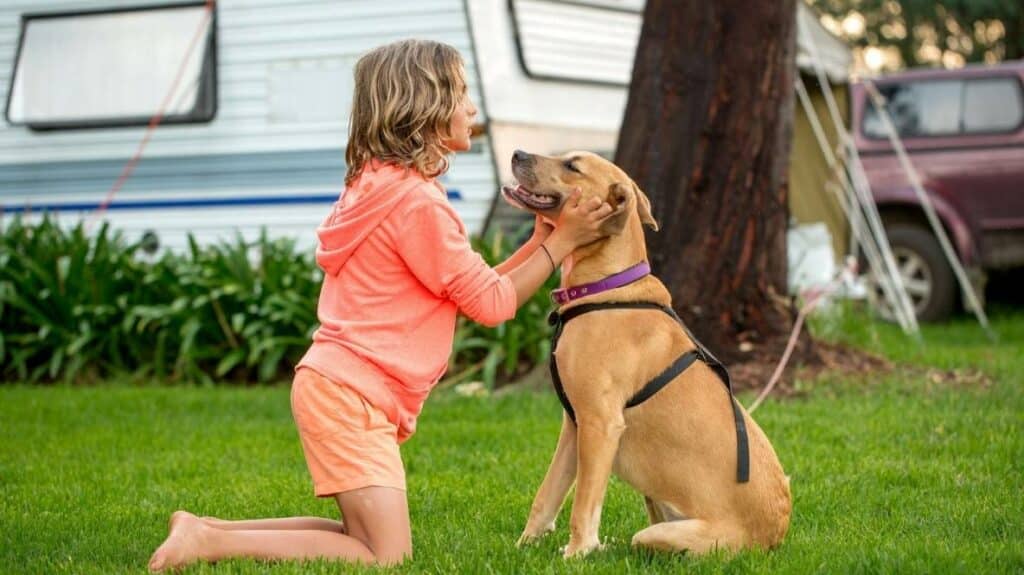 Feeling inspired to book your next break?
Stop dreaming and check out our holiday parks to find the perfect holiday destination for your next family holiday.