Winter is upon us which means colder nights, crisp mornings and for many, the desire to get away for some pampering and adventure. With so many places to visit and experience, it is often good to stay somewhere that is close to everything you want to explore, and the Opal Holiday Park fits the bill. Nestled quietly in a bush setting just short of the Queensland border, Opal Holiday Park is known for its welcoming service and range of facilities that are just moments away from the heart of Lightning Ridge.
Rich in Opal Hunting History
Located in a historic outback opal mining town in NSW, Lightning Ridge is best known for its very rare and beautiful black opal, its colourful mining history, and friendly locals. If you're looking for that quintessential outback experience, Lightning Ridge is the perfect destination.
In this article we will give you the top five things to do in Lightning Ridge this Winter.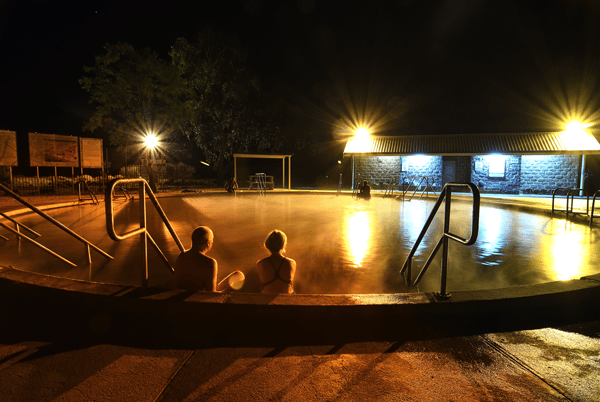 Artesian Bore Baths

Imagine finishing a day of exploring and settling into a large pool heated to 41 degrees. The day's aches and pains are sure to simply float away. The water that feeds the Artesian Bore Baths comes from the Great Artesian Basin, which is over two million years old.  Located just across the road from Opal Holiday Park, the natural environmental pressure sends the water to the surface through an artesian bore, which is where the name comes from. The baths are a favourite of visitors. There are several bore baths in the region at Burren Junction, Walgett, and of course Lightning Ridge Bore Baths. They are part of a broader conservation plan for the preservation of natural resources in the area for generations to come.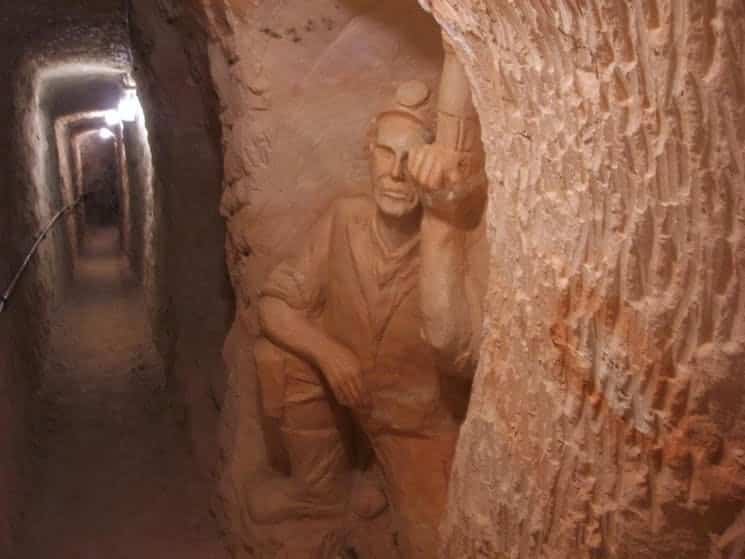 Visit the Chambers of the Black Hand
If you're an art lover you should visit the Chambers of the Black Hand, an underground gallery with more than 350 sculptures hand carved out of the walls of an old opal mine using a jackhammer, kitchen utensils and a pickaxe. As you wander through you will see artwork dedicated to the Last Supper, Egyptian times, and rock stars like the band KISS. The Chambers are dimly lit so have a slight spooky factor but present an incredible journey through history in a fun, quirky way.
Tour an opal mine
Opals have a wonderful history in Australia, you can book a tour to take you through an opal mine and purchase a special black opal that Lightning Ridge is known for. If you plan a trip for July you can also attend the Lightning Ridge Opal Festival.
Visit the John Murray Art Gallery
John Murray is a renowned Australian artist whose work spans several decades. Known for art that captures the space of 'nothing there' he is a prolific producer of thought-provoking pieces that speak to everyday situations, human folly, places, and scenes that are a familiar part of life in the bush. You can visit the John Murray Art Gallery and view work that truly captures the spirit of the outback and Lightning Ridge.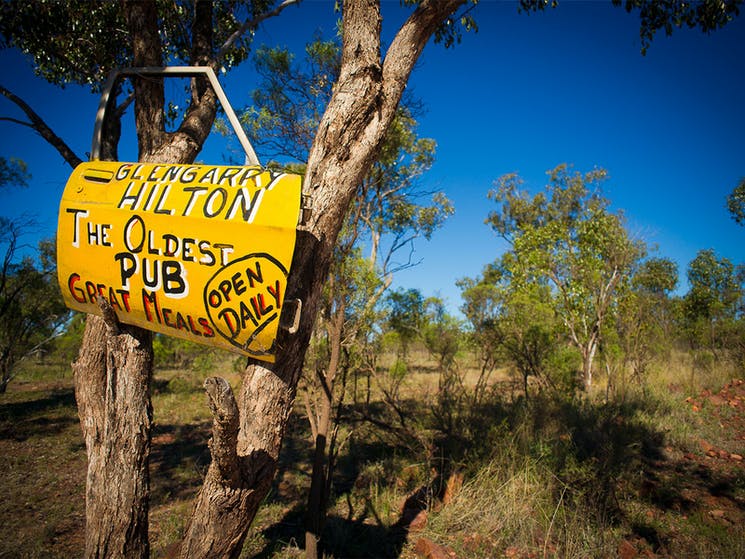 Take yourself on a self-guided Car Door Tour
The Car Door Tour is not to be missed, all you need is a car, there's four self-drive tours to choose from. Each tour has its own colour (green, blue, yellow, and red) from wrecked vehicles, erected roadside and painted with numbers corresponding to sights on pamphlet you can pick up locally.
If you want to truly get a sense of Lighting Ridge's character, be on the lookout for the Amigo's Castle, and the Astronomers Castle, both local to Lightning Ridge. There's also a well-known beer house built from beer cans and a bottle house built from 5,800 bottles.
With so much to explore, a holiday here is sure to be as unique and memorable as the town itself! Planning a holiday to outback New South Wales? Book your stay at the award winning, Opal Holiday Park where our friendly, helpful staff will make sure your stay is not only comfortable and happy, but one to remember!
Visit the webpage, see what's on in the area or check pricing and availability and plan your next outback adventure today!