Article credit: Destination NSW

There's something about a trip to the Barrington Coast that makes you feel like you've discovered a secret. Stretching from below Diamond Head to Hawks Nest and inland to Barrington Tops, it's a place that's not trying to be anywhere else, a combination of unspoilt beaches, high-altitude rainforest, azure lakes and every shade of green you can imagine in the verdant valleys. Spend three days zigzagging between swimming and surfing in clear water and exploring charming towns with cafes, breweries and live music venues that make the most of the rich variety of produce. With a road trip here, you can't help but adjust to the easygoing pace and you'll end the journey revived and ready to return as soon as you can.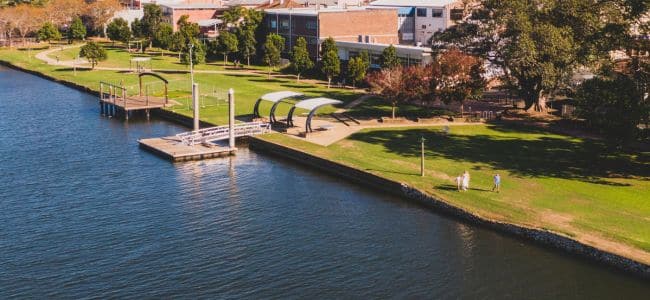 Day one:
Start the trip at the Copeland Tops State Conservation Area in Barrington Tops. This gorgeous swathe of nature is the largest area of accessible dry rainforest in the region, with canopies of ancient grey myrtles, red cedar and strangler figs shadowing mossy rocks, staghorn and orchids. Listen keenly and you might hear the rare stuttering frog, the emerald and purple wompoo fruit-dove or the gentle screech of a black cockatoo. On the Copeland Tops Twilight Tour, held on the first Friday of the month, you'll explore the Hidden Treasure Track and historic buildings of Mountain Maid gold mine. Expect to meet some of the wildlife that are active at dusk, including microbats, brush-tail possums and maybe even some glowworms and fireflies.

Hop in the car and head towards Taree along Thunderbolts Way. One of the prettiest drives in the state, it crosses lush farmland and clear rivers with spectacular scenery around every corner. Make sure to pull over for a moment in a scenic spot to breathe some of that fresh country air. Refuel with lunch at Bent on Food at Wingham, a locally loved café serving excellent coffee and delightful dishes starring produce from nearby farms. The buttermilk pancake with Rudi's smoked bacon, cinnamon dukkah and vanilla bean mascarpone, or sticky salmon with caramelised sweet potato, Thai basil and spinach should hit the spot.

Your next stop, Taree, is a historic town situated on the banks of Manning River. Spend the afternoon getting acquainted with the local architecture on the Taree Heritage Walk. The self-guided tour begins and ends at Fotheringham Park and takes in Manning River, Taree West Conservation Area, churches and 19th-century public buildings.

Love nothing more than finding new trails and hikes to explore? Read our article on other spectacular hiking trails to explore whilst on holidays.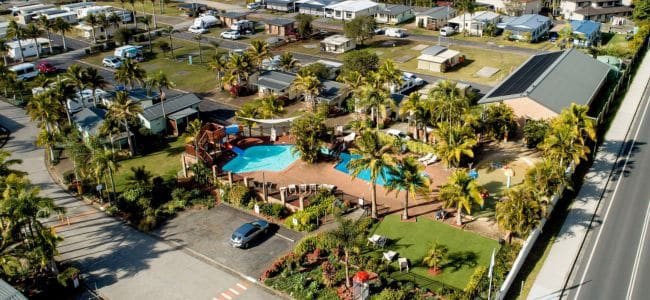 Conclude your day of exploration and adventure by retreating just 25 minutes to the idyllic BIG4 Happy Hallidays Holiday Park. Located amidst the serene beauty of Hallidays Point, this holiday park offers a range of comfortable cabins and spacious camping sites to cater to your preferences. Whether you seek the cosiness of cabins or the freedom of camping, Happy Hallidays has you covered.

Upon arrival, settle into your chosen accommodation and then take a leisurely 10-minute stroll to the nearby Hallidays Point Tavern. This charming tavern is a beloved dining establishment, known for its warm hospitality and mouthwatering cuisine. Delight in a diverse menu featuring local and international flavours, all served in a welcoming atmosphere. It's the perfect place to unwind and savour a delicious meal after a day of exploration.
Day two:
This morning, drive south to One Mile Beach near Forster, grabbing takeaway coffee and locally made pastries on the way from Plunge Cafe. Once you dive into the deep blue at this gorgeous beach you'll feel like a new person. Bennetts Head Lookout, on the north end of the beach, has a great vista for taking a panoramic shot of the area – you might even see a pod of dolphins leaping out of the clear water.

Quench your thirst at The Coastal Brewing Company in Forster, run by friendly, passionate brewers who can take you through a tasting paddle of their current selection. Order in some tucker from a local restaurant or snack on a cheese plate while you try something unique – perhaps the alcoholic ginger beer made with lemons, ginger and honey from nearby farms, and take a six pack home for a delicious souvenir.

A visit to Wallis Lake is a must – an azure blue jewel that sits in between the twin towns of Forster and Tuncurry. Famous for its pristine waters and excellent fishing, one of the best ways to explore it (and a great workout) is on a stand up paddleboard. Get a lesson with Jungle Surf and you'll quickly get the hang of it and will be exploring the waterways on your own.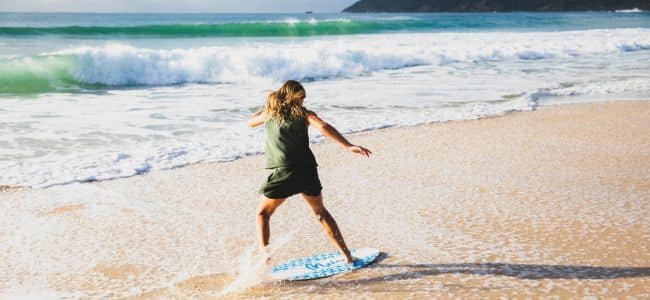 Try your hand at fishing on the lake or if you want to skip ahead, serves local seafood fresh out of the water. Tuck into a plate of oysters, a bucket of prawns and some Stone & Wood beer-battered fish and chips and gaze out at the serene expanse of Wallis Lake.

A memorable way to explore more of the stunning coastline is by horseback. Horseabout Tours match you with a horse and offer a range of rides, including a beach and bush ride that takes your through winding forest tracks to the northern end of Nine Mile Beach – a secluded spot known for its surf breaks and scenic rock pool. A twilight Sunset Ride, held on the first Saturday of the month, is a special option which ends with a campfire sausage sizzle.

Returning to Forster for the evening, find yourself nestled in the cosy embrace of Lakeside Forster Holiday Park. Unwind on the veranda of one of the Bayview cabins, where you'll be treated to the tranquil vista of a glorious sunset over Wallis Lake.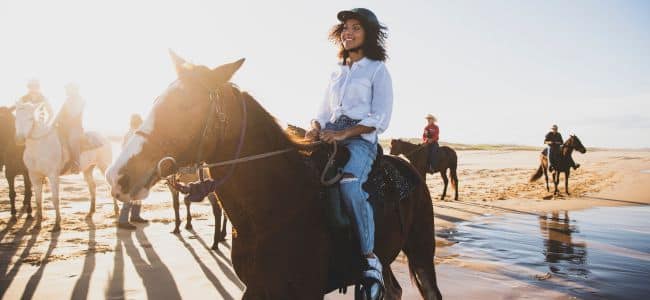 Day 3:
Check the surf report and spend the day beach hopping – it's almost impossible to pick the best spot on this gorgeous stretch of coast. Whether you're after a big break or are happy practicing in the shallows, it's a surfer's paradise, with clear water and white sand surrounded by wild scrub. Start at Blueys Beach or Elizabeth Beach at Pacific Palms, then make a pit stop at The Good Food Store at Smiths Lake for a hearty breakfast burrito or egg and bacon roll.

For your second dip of the day, head to Number One Beach at family favourite Seal Rocks. After a surf or a walk along the rocky headland, hop back in the car and drive along the breathtaking scenic route that winds past Myall Lake and through charming rural communities. There are a number of wineries, cafes, antique stores and walks in national parks along The Bucketts Way tourist drive to explore; stop at Alderley Creek General Store for homewares, baked goods and wine or Mill Creek Vineyard for a wine tasting. Head onto The Farmer's Wife Distillery in Allworth to try gins made with love and inspired by the gardens on site. Book a tour of the distillery and take a bottle away with you – their Autumn Dry Gin is layered with notes of lemon myrtle, kaffir lime and grapefruit.

Head back to the coast for one last dip at Bennetts Beach in Hawks Nest. This 14-kilometre strip of sand features a rugged track to the top of Yacaaba Head. Looking out to stunning views of both the north and south, this is the perfect spot to end your journey. 

Looking for more road / day trip inspiration? Don't miss our article on fabulous day trips you might want to try.

Happy road tripping!