Exploring a new destination is always an adventure, and what better way to make the most of your holiday than embarking on an array of day trips? Day trips are an excellent way to experience the diverse landscapes, unique attractions, and rich culture that a region has to offer, all while returning to the comfort of your home-away-from-home at the end of the day.

Our network of 28 holiday parks across Queensland, New South Wales, Victoria, Western Australia, and the Northern Territory are strategically located to provide easy access to a multitude of day trip destinations. Whether you wish to explore a tropical island, delve into the rich heritage of a country town, or marvel at the beauty of national parks, our parks serve as the perfect base.

What makes day trips so special is the chance to experience a wide range of attractions in a short span of time. These excursions offer the opportunity to explore beyond the immediate surroundings of your accommodation, allowing you to immerse yourself in the local culture, try out regional cuisine, and visit landmarks and attractions that make each region unique.

Our holiday parks are not just places to stay; they are gateways to adventure, relaxation, and discovery. Whether you're a nature lover, a culture enthusiast, or a thrill-seeker, the convenience of our locations ensures that there's always something exciting within reach. Each park offers different experiences and destinations, ensuring a diverse and unique holiday for every guest.

So, pack a day bag, lace up your walking shoes, and set out on a journey of discovery from our holiday parks. With so much to see and do, these day trips will undoubtedly enrich your holiday experience, creating memories that will last a lifetime.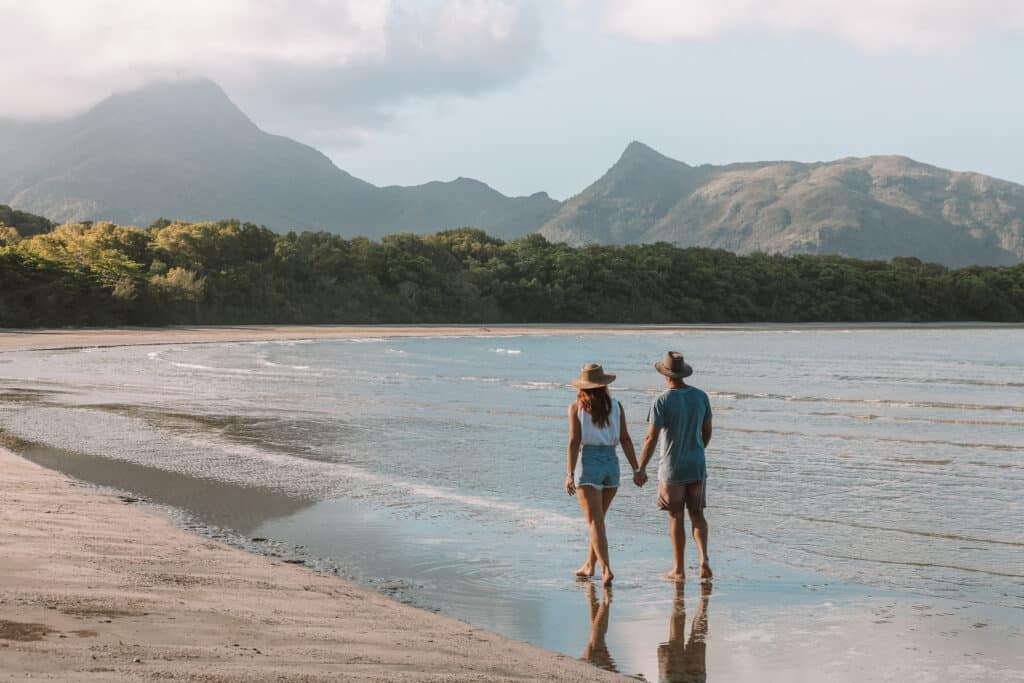 Queensland Day Trips
Queensland, the Sunshine State, is renowned for its gorgeous beaches, tropical islands, and lush rainforests. Our holiday parks in this region provide ideal launch points for several spectacular day trips.

BIG4 Townsville Gateway Holiday Park
From BIG4 Townsville Gateway Holiday Park, you can easily make your way to Magnetic Island. The SeaLink Ferry Terminal is 15 minutes from our park, and just a quick 20-minute ferry ride away, Magnetic Island offers an array of outdoor activities. The island is known for its stunning bays and beaches, making it perfect for relaxing, snorkelling, and water sports. Nature lovers will also enjoy the various walking trails, with the chance to spot koalas in the wild.

BIG4 Whitsundays Tropical Eco Resort
BIG4 Whitsundays Tropical Eco Resort serves as a gateway to the Whitsunday Islands, a collection of 74 islands on the beautiful tropical coast of Queensland. A day trip to these islands offers breathtaking views of crystal-clear waters, vibrant coral reefs, and pristine white beaches. Whether it's snorkelling, diving, or just lounging on the beach, the Whitsundays promise an unforgettable day out.

BIG4 Lucinda Wanderers Holiday Park
From BIG4 Lucinda Wanderers Holiday Park, guests can discover the untouched beauty of Hinchinbrook Island. This tropical island, known for its impressive hiking trails, lush mangrove forests, and stunning waterfalls, is an absolute paradise for nature lovers and hikers.

Read more about our list of top things to do when visiting Lucinda in Far North Queensland.

Our Queensland parks offer more than just accommodation; they offer the opportunity to explore the diversity and beauty of Queensland's landscapes and ecosystems. From tropical islands to lush rainforests and stunning beaches, there's a wealth of experiences waiting for you.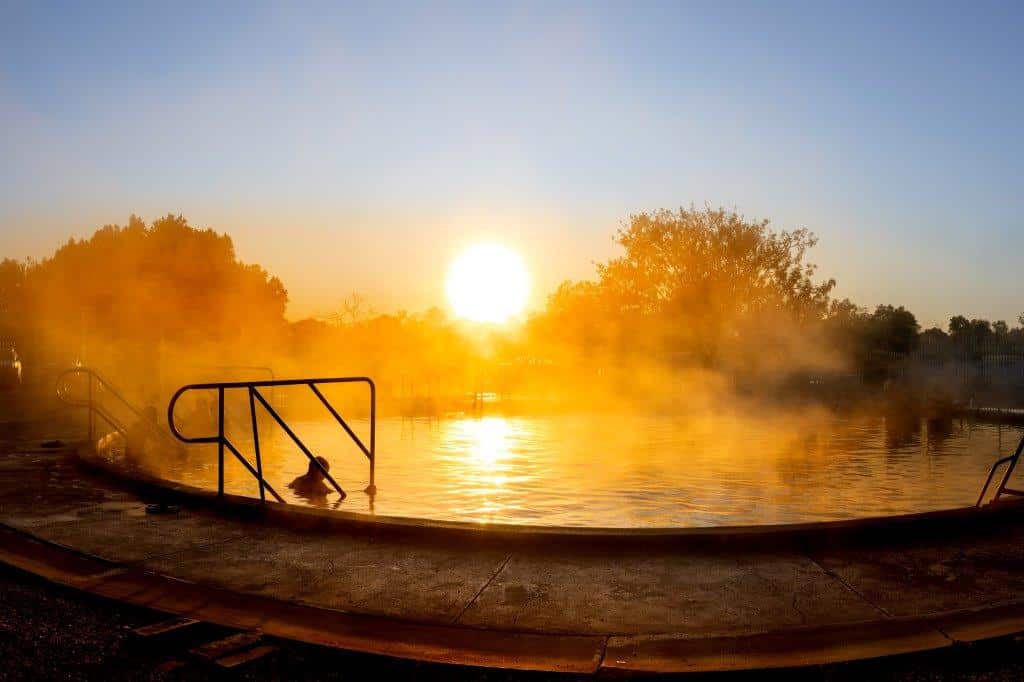 New South Wales Day Trips
New South Wales is a treasure trove of diverse experiences, from its stunning coastline to its charming country towns. Our holiday parks across the region are perfectly positioned to make the most of what NSW has to offer.

BIG4 Casino Holiday Park
For guests staying at BIG4 Casino Holiday Park, a day trip to the picturesque coastal town of Byron Bay is a must. Renowned for its vibrant surfing culture, scuba diving sites, and beautiful beaches, Byron Bay has something for everyone. Don't miss out on the iconic Cape Byron Lighthouse, offering panoramic views of the Pacific Ocean.

North Coast Parks
(Lakeside Forster Holiday Park, BIG4 Happy Hallidays Holiday Park, BIG4 Ocean Shores Holiday Park, Jacaranda Holiday Park, Leisure Tourist Park, and Valla Beach Holiday Park)
From our North Coast parks, guests can embark on various day trips, including Dorrigo National Park, The Big Banana Fun Park, and the Yarrawarra Aboriginal Cultural Centre. These attractions provide a blend of natural beauty, family fun, and cultural insights, making them perfect for a well-rounded day trip.

Read about more top places to visit on the NSW Mid-North Coast at any time of the year.

BIG4 Mudgee Holiday Park and BIG4 Opal Holiday Park
For a taste of NSW's rich mining heritage, guests can try their hand at gold panning and opal fossicking in Mudgee and Lightning Ridge. These day trips provide a unique, hands-on experience, and who knows, you might just strike it lucky!

City Lights Holiday Park
Experience the heart of country music in Australia with a day trip to Tamworth from City Lights Holiday Park. Visit the iconic Big Golden Guitar, explore the Australian Country Music Hall of Fame, and soak in the town's vibrant atmosphere.

Joalah Holiday Park
Nestled in North Durras, Joalah Holiday Park offers easy access to the stunning Kangaroo Valley. It's an excellent location for outdoor activities such as kayaking, hiking, and birdwatching.

South Coast Holiday Parks
Guests at our South Coast holiday parks have the unique opportunity to enjoy whale watching cruises. These tours offer a chance to observe these majestic creatures up close, a truly unforgettable experience.

Our New South Wales holiday parks offer the perfect launching pads for exploring the state's diverse attractions. From the scenic beauty of the coast to the cultural richness of historic country towns, there's a unique adventure waiting for every guest.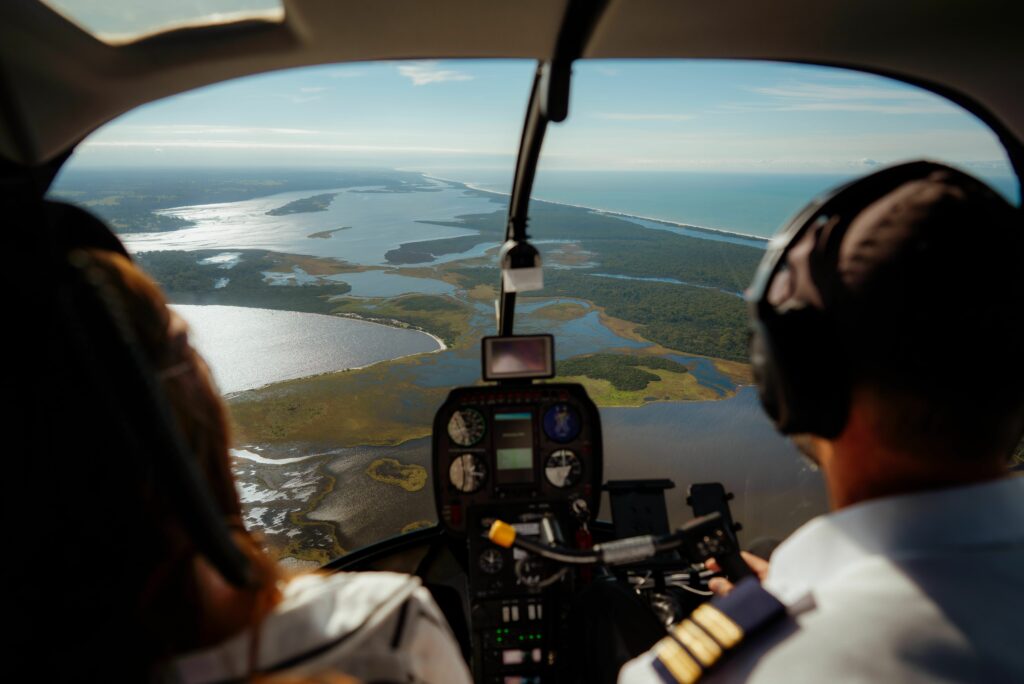 Victorian Day Trips
In Victoria, our holiday parks are positioned near Lakes Entrance, offering guests a base to explore the region's varied natural attractions.

Lakes Entrance Tourist Park, BIG4 Waters Edge Holiday Park
These parks are ideally situated for easy access to day trips around Gippsland and Lakes Entrance. One must-do is a visit to Raymond Island, a wildlife haven known for its thriving koala population. A free pedestrian ferry from Paynesville takes you to this charming island where you can spot koalas and other wildlife in their natural habitat.

Another unique attraction is the Buchan Caves, boasting spectacular 400-million-year-old limestone formations. Explore the Fairy Cave and Royal Cave with guided tours that delve deep into the earth, revealing stunning stalactite and stalagmite displays.

For guests interested in a tranquil day amidst nature, the vast expanse of Gippsland's lakes, rivers, and forests offer a serene escape. Explore the charming villages, enjoy water sports on the lake, or take a leisurely stroll along Ninety Mile Beach.

Read more about Lakes Entrance and the Gippsland Lakes.

Dylene Holiday Park
Located in the charming seaside town of Portarlington, Victoria, Dylene Holiday Park is an excellent base for a variety of exciting day trips. This region is renowned for its beautiful beaches, charming vineyards, and historic sites, offering a wealth of experiences for our guests.

One of the most popular day trip destinations from Dylene Holiday Park is the city of Geelong, just a 30-minute drive away. Here, you can explore the vibrant waterfront, visit the National Wool Museum, or enjoy a stroll through the beautiful Geelong Botanic Gardens.

If you're a wine lover, the Bellarine Peninsula is a must-visit. Home to some of Victoria's most respected wineries, it's an excellent place for a day of wine tasting and vineyard tours. The peninsula also offers breathtaking coastal views, making for a beautiful scenic drive.

Our Victoria holiday parks not only offer comfortable accommodations, but they also provide a gateway to Victoria's diverse natural beauty. From the coast to the vineyards, there's an adventure waiting for every guest.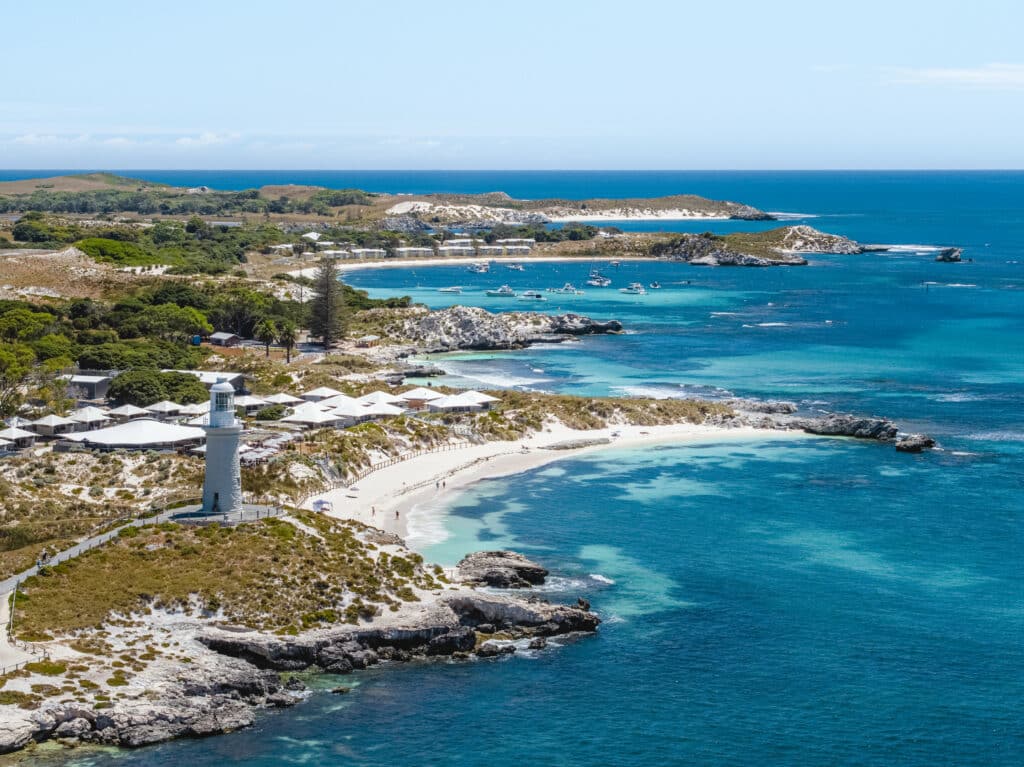 Western Australia Day Trips

BIG4 Perth Midland Tourist Park
BIG4 Perth Midland Tourist Park is the perfect base to experience the captivating beauty of Western Australia. Just a short drive from the park is Fremantle, a vibrant port city filled with maritime and convict history, Victorian architecture, and a bustling food and arts scene. From here, guests can embark on a day trip to the tranquil and scenic Rottnest Island.

Rottnest Island, or "Rotto" as it's affectionately known by locals, is a haven for nature and adventure lovers. A short ferry ride from Fremantle, this car-free island offers a unique blend of fauna and flora, pristine beaches, and crystal-clear waters. Guests can enjoy cycling around the island, snorkelling in the warm Indian Ocean, and spotting the island's famous inhabitants, the adorable quokkas.

A day trip to Rottnest Island will not just provide a refreshing change of scenery but also a chance to experience Western Australia's unique coastal lifestyle. Whether it's enjoying a leisurely day at the beach, exploring the island's numerous bays and coves, or simply marvelling at the stunning ocean views, a day trip from BIG4 Perth Midland Tourist Park promises an unforgettable experience.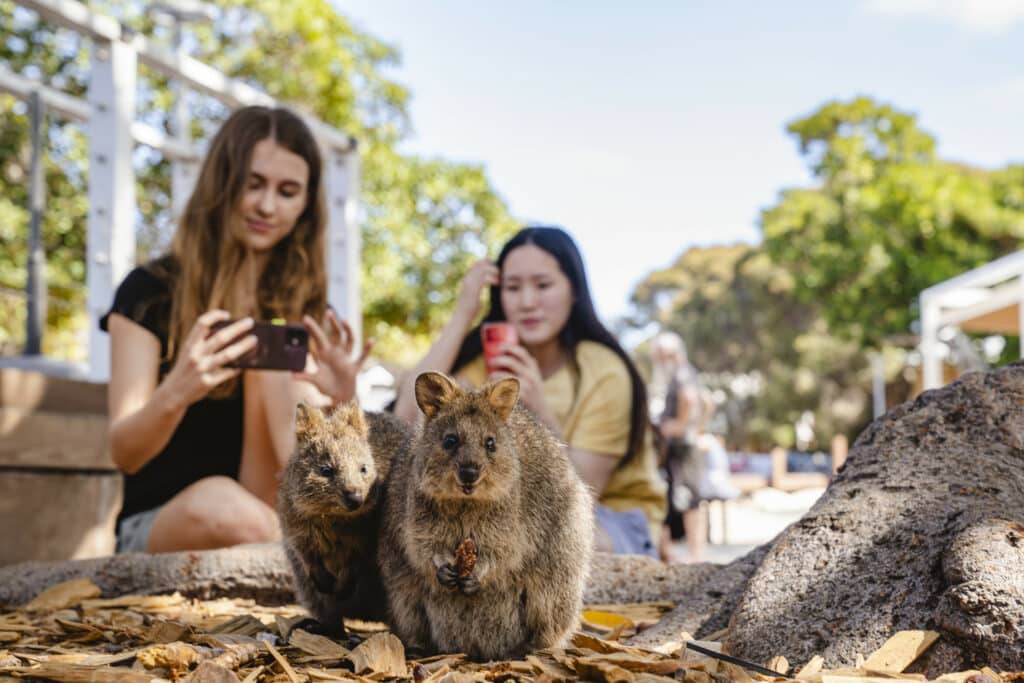 Northern Territory Day Trips

BIG4 Howard Springs Holiday Park in the Northern Territory is an excellent base for exploring the rich culture and stunning landscapes of Australia's Top End.

From our park in Howard Springs, guests can embark on day trips to both Kakadu National Park and Litchfield National Park. Kakadu, Australia's largest national park, offers an extraordinary array of wildlife, ancient rock art, and awe-inspiring waterfalls. Discover the park's Aboriginal heritage and immerse yourself in the breathtaking natural beauty. A cruise on the Yellow Water Billabong is a must-do, with the chance to spot crocodiles, eagles, and other native wildlife.

Equally impressive, Litchfield National Park is home to mesmerising termite mound formations, crystal-clear swimming holes, and cascading waterfalls. Take a refreshing dip in the park's natural pools or explore the rainforest walking trails.

Both national parks are an easy day trip from Howard Springs, making it possible to experience the diverse beauty of the Northern Territory's unique landscape and culture during your stay at our holiday park. From Top End wilderness to tranquil waters, BIG4 Howard Springs Holiday Park offers a world of adventure right on your doorstep.