It's true – Australians have a reputation for their love of excellent wine and beer. It's no surprise considering the diverse range of wineries and breweries that have popped up over the past few decades from Western Australia to Victoria and everywhere in between. With a choice of micro wineries and breweries, as well as globally recognised producers scattered across the country, it's easy to understand why Australians have developed such a discerning palate.

For those who appreciate a good drop, we have compiled a list of our top winery and brewery recommendations, all located close to our holiday parks in wine and beer making hotspots across Australia. From the renowned Swan Valley in Western Australia, to the picturesque Mudgee region of New South Wales, and even the Bellarine Peninsula in Victoria, there's plenty of fabulous wineries and breweries for you to discover.

So pack your bags, grab a designated driver and get ready to indulge in some of the best wine and beer Australia has to offer.
Western Australia Wineries and Breweries
Starting in Western Australia, the Swan Valley is home to some of the country's oldest wineries and a haven for wine lovers. Located just a short drive from Perth, you can easily spend a day exploring the vineyards and tasting the local produce. Some of the best wineries in the region include Sandalford Wines, Houghton Wines, and Mandoon Estate. You'll also find a range of breweries in the area, including Feral Brewing Company and Mash Brewing.

Nearby Parks: BIG4 Perth Midland Holiday Park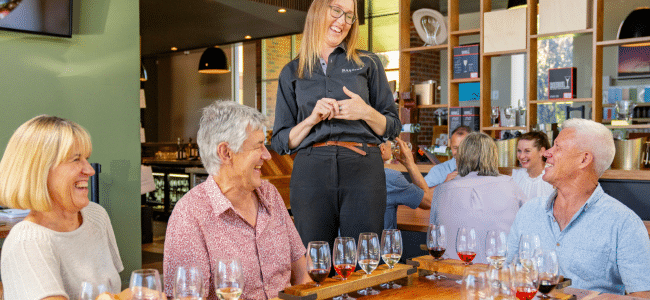 New South Wales Wineries and Breweries
Moving to the east coast, the Camel Rock Brewery in Bermagui, New South Wales, is a must-visit for beer enthusiasts. This small craft brewery offers a range of beers, including their signature Camel Rock Pale Ale, and you can enjoy a tasting paddle in their beautiful outdoor seating area.

Further north in New South Wales, the towns of Moss Vale and Mudgee are home to some fantastic wineries. Moss Vale is located in the Southern Highlands and is known for its cool climate wines, while Mudgee is one of the state's oldest wine regions and produces some of the country's best reds.

Nearby Parks: BIG4 Wallaga Lake Holiday Park, BIG4 Mudgee Holiday Park, Moss Vale Holiday Village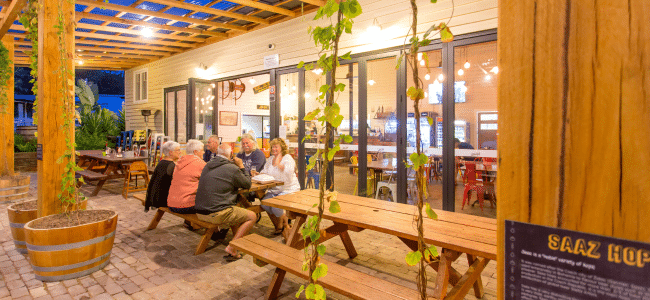 Victorian Wineries and Breweries
If you're in Victoria's Hume Region of Albury Wodonga, you'll find a range of wineries and breweries to explore. From the boutique wineries of Porepunkah and Beechworth, to the charming Hop Nation Brewery, there's plenty on offer for craft beer and wine lovers alike. The Rutherglen wine region is just a short drive away and is home to some of the country's best fortified wines, while the Bridge Road Brewers in Beechworth offers a range of craft beers and delicious pub-style food.

Finally, Victoria's coastal town of Portarlington and the surrounding Bellarine Peninsula are home to some of the state's most fantastic wineries and breweries. Some of the best wineries in the area include Jack Rabbit Vineyard, Oakdene Vineyards, and Leura Park Estate, while the Bellarine Brewing Company is a must-visit for beer lovers.

Nearby Parks: BIG4 Borderland Holiday Park, Dylene Holiday Park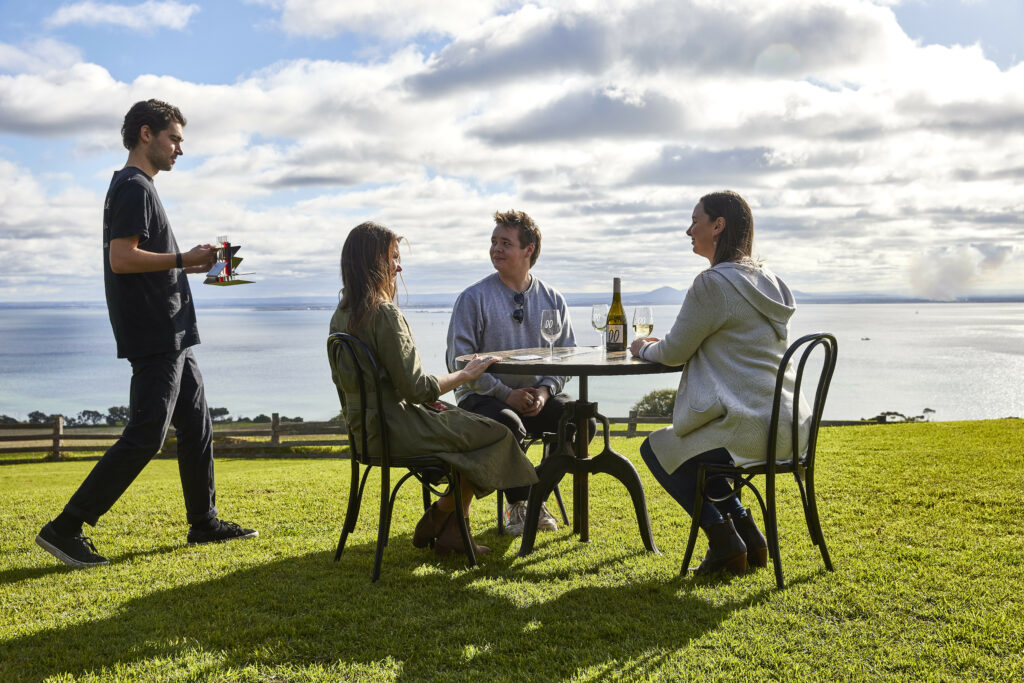 Looking for a unique and unforgettable experience? Why not plan a trip to some of Australia's top wineries and breweries? From the picturesque Swan Valley to the trendy breweries of Portarlington, there's no shortage of local drops and brews to taste. Whether you're a wine connoisseur or a beer lover, there's something for everyone.

Plan your next weekend getaway with friends or a romantic escape with your partner and indulge in the best wines and beers our country has to offer. Stay at one of our Hampshire Holiday Parks and make it a trip to remember!