When you stay at one of our Hampshire Holiday Parks, you're not only enjoying comfortable accommodation and top-notch amenities, you'll also have access to some of the most breathtaking natural wonders Australia has to offer. From lush rainforests to pristine beaches, there's a world-class national park waiting to be explored near many of our holiday parks. In this article, we'll take you on a journey of must-visit national parks every nature lover should have on their list.
National Parks North Queensland (QLD)

Conway National Park
North Queensland is home to some of the most breathtaking national parks in Australia, and one that should definitely be on your list is Conway National Park. Conway National Park offers an unforgettable hiking experience. The park features the Whitsundays Great Walk, which takes you through lush rainforests, gorges and past numerous waterfalls. The walk spans over 30 km and can take between 2-3 days to complete. However, if you're not up for a long hike, there are plenty of shorter trails that you can take, including the Coral Beach Track and the Rainforest Circuit. Be sure to bring your camera, as the stunning views of the Whitsunday Islands are not to be missed!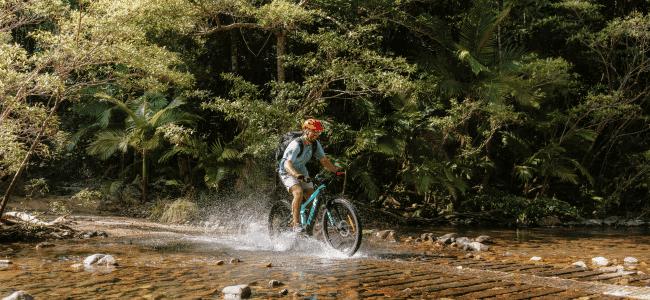 Whitsunday Islands National Park
When it comes to experiencing the natural wonders of North Queensland, the Whitsunday Islands National Park is an absolute must-visit. Accessible from Airlie Beach, this national park offers a plethora of activities and sights to behold. With its crystal-clear turquoise waters, pristine sandy beaches, and vibrant coral reefs, the Whitsunday Islands National Park is a water-lovers paradise. Snorkelers and divers can immerse themselves in an underwater world teeming with colourful marine life, including tropical fish, turtles, and even majestic manta rays. If you prefer to stay above water, take a leisurely kayak or paddle board excursion to explore the secluded coves and hidden bays of the islands. For hikers, the Ngaro Sea Trail offers a unique opportunity to discover the rich Aboriginal heritage and explore the lush rainforests that blanket some of the islands. Or spend a day relaxing on the iconic Whitehaven Beach, renowned for its powdery white sands and stunning vistas. Whether you're seeking adventure or simply craving some beachside relaxation, the Whitsunday Islands National Park will leave you awe-inspired and rejuvenated.

Parks nearby: BIG4 Whitsundays Tropical Eco Resort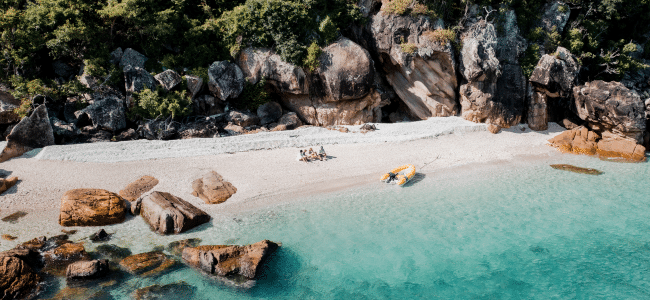 Hinchinbrook Island National Park
Hinchinbrook Island National Park is a true natural gem located in North Queensland and is an essential destination for nature lovers. The Island is a short ferry ride away from the the town of Lucinda, making it the perfect base to explore this unspoiled paradise. This national park offers a diverse range of activities for outdoor enthusiasts, including hiking, kayaking, and camping. Take on the challenging Thorsborne Trail, a 32 km hiking trail that spans the entire length of the island, and discover the park's breathtaking natural wonders, including waterfalls, pristine beaches, and lush rainforests. If you're looking for a more leisurely activity, explore the nearby mangrove estuaries and spot a variety of birds, reptiles, and other wildlife. For a truly unique experience, embark on a kayaking tour and witness the stunning beauty of the island's rugged coastline from a different perspective.

Parks nearby: BIG4 Lucinda Holiday Park

Read more about our top things to do when visiting Lucinda in Far North Queensland.
National Parks New South Wales (NSW)

Dorrigo National Park
Located in the beautiful Coffs Coast region of New South Wales is Dorrigo National Park. This spectacular national park is home to Waterfall Way, an amazing scenic drive that takes you through lush rainforest and along cascading waterfalls. There are multiple short walks throughout the park, ranging from easy boardwalks to more challenging hikes such as The Grand High Tops Trail or The Skywalk Lookout. Dorrigo also hosts iconic views of the Bellinger Valley and is home to a thriving population of native birdlife. Traverse the Skywalk or hike through the lush forest along the Wonga Walk.

Parks nearby: Valla Beach Holiday Park.

Read about more top places to visit on the NSW Mid-North Coast at any time of the year.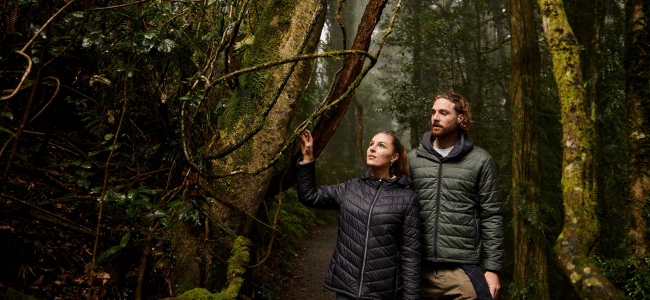 Murramarang National Park
Situated in the natural surrounds of Durras North, this coastal gem of a National Park offers picturesque beaches, rocky headlands, and lush forests. Head to Joalah Holiday Park for direct access to North Durras Beach a secluded and stunning beach you can relax and enjoy some and quiet. Murramarang also home to some spectacular cycling trails, featuring rolling and incredible views of Durras Lake, the ocean. Enjoy beachcombing, snorkelling, or simply relaxing on the sand.

Parks nearby: Joalah Holiday Park, BIG4 Nelligen Holiday Park or Batemans Bay Marina Resort.

Bournda National Park
This national park features stunning beaches, tranquil lagoons, and diverse wildlife. Take a leisurely stroll along the Kangarutha Walking Track or enjoy a picnic by the water. Explore the area by mountain bike or take a kayak out to the ocean and explore untouched coastal sites. Keep your eyes peeled for wildlife such as dolphins, and Whales, seals, kangaroos, wallabies and over 110 species of birds. Visit the cultural centre for an insight into the life of local Yuin people. If you're feeling adventurous, join in on a walking tour of the park to learn about its history and culture.

Parks nearby: Merimbula Holiday Park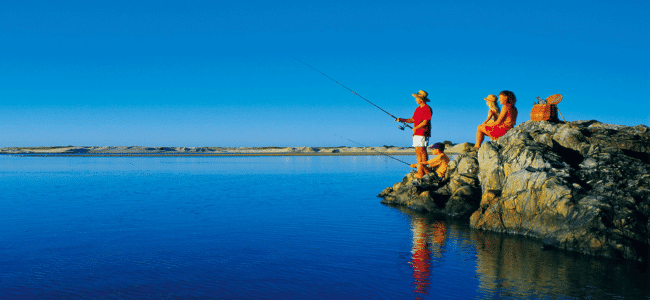 National Parks Victoria (VIC)

Lake Connewarre Wildlife Reserve
This reserve is home to diverse birdlife and offers fantastic opportunities for birdwatching enthusiasts and nature lovers alike . With its large area of coastal salt marsh, wetlands and woodland habitats, there are plenty of walking trails catering to those wanting a leisurely stroll to treks for the advanced hikers. Take in views of Swan Bay, Point Richards and Port Phillip Bay or explore the sand dunes and beaches on the southern side of Connewarre. Some of the highlights of the reserve include the Barwon Heads Estuary, a beautiful coastal lagoon that's perfect for kayaking and fishing, and the Lake Connewarre, a stunning freshwater lake that's home to over 50 species of native birds.

Parks nearby: Dylene Holiday Park

Woomargama National Park
Woomargama National Park encompasses the largest protected forest in New South Wales and is home to a range of wildlife, including the endangered Northern Corroboree frog. Take your pick from its range of walking tracks and lookouts including the Hume and Hovell Walking Tracks with stunning panoramic views. Enjoy mountain biking? Woomargama National Park offers explorers four mountain bike trails, catering to riders of all levels. Birdwatchers should be sure to bring their binoculars as the park is full of native birds such as Crimson Rosellas, Diamond Firetails and Black-chinned Honeyeaters.

Parks nearby: BIG4 Borderland Wodonga Holiday Park
National Parks Western Australia (WA)

John Forest National Park
The beautiful John Forest National Park is home to some impressive waterfalls, rock formations landscapes perfect for picnicking or swimming in the summer months. Take your pick from easy one hour walks suitable for all ages or go on a more adventurous trek such as the 3 day walk through Lesmurdie Falls. Bring your mountain bike and explore John Forrest National Park by bike with several trails ranging from beginner to expert level. Spend the day exploring the park's many trails and lookouts or cool off with a swim in one of the refreshing rock pools. The walks are suitable for all abilities, and you may even spot some native wildlife, including kangaroos, wallabies and echidnas.

Parks nearby:BIG4 Perth Midlands Holiday Park.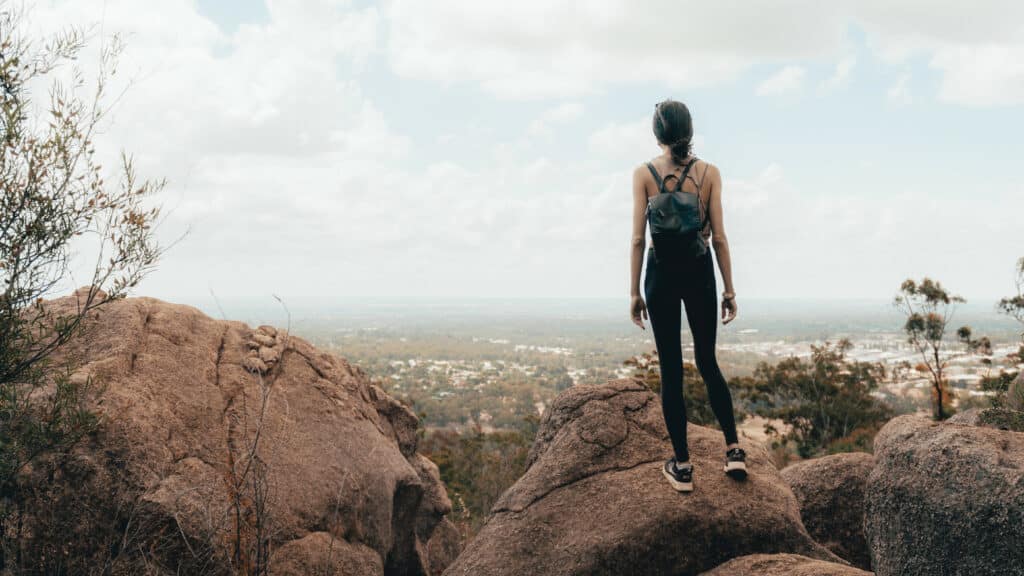 National Parks Northern Territory (NT)

Litchfield National Park
Litchfield National Park is a must-visit destination for nature lovers in the Northern Territory and Darwin region. The park is famous for its stunning waterfalls, lush rainforests, and unique rock formations, making it a great place for hiking, swimming, and picnicking. Take a dip in the refreshing natural plunge pools at Wangi and Florence Falls or explore the historic Blyth Homestead, a relic from the area's pioneering days. For the more adventurous, take on the challenging Tabletop Track, a 39 km hiking trail that offers spectacular views of the park's diverse landscapes. The park is also home to a variety of wildlife, including wallabies, rock wallabies, and a wide range of bird species. Don't miss out on seeing the historic Magnetic Termite Mounds which are an impressive sight to see.
Berry Springs National Park
This National Park is renowned for its natural beauty and crystal-clear waterholes. Take a dip in the Berry Springs Nature Park's unique thermal pools or get up close and personal with nature on one of many walking trails. Keep your eyes peeled for local wildlife such as kangaroos, wallabies, goannas, lizards, and birds.

Parks nearby: BIG4 Howard Springs Holiday Park

Read about more about why the Top End should be on your bucket list of places to visit.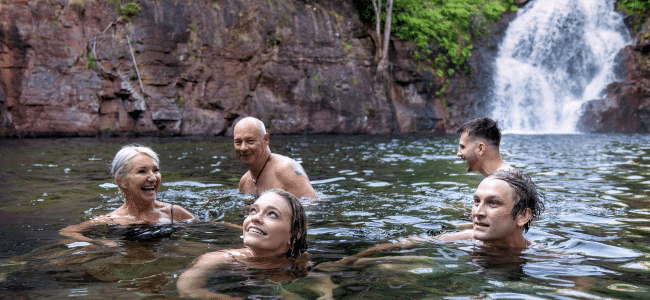 Feeling inspired to visit one or all of these amazing national parks across our great country? Start planning your next adventure and book your stay at a Hampshire Holiday Park today.