For caravan and camping enthusiasts, the joy of exploring the great outdoors doesn't have to mean sacrificing a satisfying meal! Whether you're a seasoned traveller, a family of adventurers, or a close-knit group of friends, sharing mouthwatering food around the campfire, stove or BBQ creates adds an extra layer of enjoyment to your outdoor escapades. In this article, we'll delve into a variety of delectable and easy-to-make camping nosh that is sure to delight every caravan and camping enthusiast's palate.

Campfire Breakfast Bliss:
Kickstart your day with a hearty campfire breakfast that satisfies all tastes. From classic bacon and eggs to wholesome oatmeal with fresh fruits and nuts, there's a breakfast option to suit every preference. Prepare your breakfast delights over the campfire or utilise portable stoves or the communal camp kitchen for a fulfilling start to the day.

Foil Packet Favourites:
Foil packets are a camper's best friend, offering an array of culinary possibilities. Embrace the convenience of cooking by placing seasoned meats, vibrant vegetables, and your choice of sauces and seasonings in foil packets. Seal them securely and cook them over hot coals or on a BBQ grill, allowing the ingredients to meld together into a delectable medley of flavours. Easy and oh so good!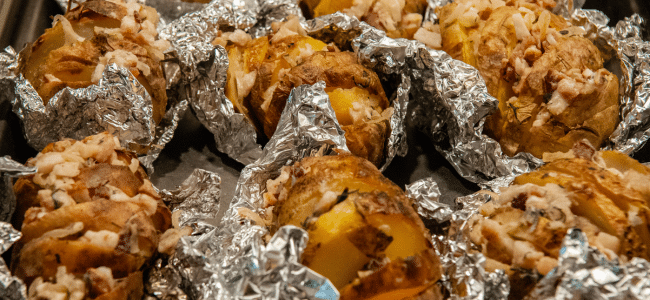 Grilled Goodness:
Elevate your camping cuisine with scrumptious grilled dishes that highlight the natural flavours of various ingredients. From succulent marinated steaks and tender grilled chicken and fish, to charred veggies and sweet grilled fruits, the grill becomes a canvas for culinary creativity in the great outdoors. Keep it simple or go all out with marinades and spices – you really can't go too wrong here.

One-Pot Wonders:
Streamline your cooking process with one-pot wonders that minimise cleanup while maximising taste. Create savoury stews, comforting soups, and filling pasta dishes with a combination of meats, vegetables, and aromatic spices. Let the ingredients simmer and infuse their flavours together, resulting in hearty and satisfying meals for hungry campers.

Campfire Classics:
Celebrate camping traditions with all-time favourites that bring smiles to faces of all ages. Savour the gooey goodness of classic s'mores or get creative with campfire banana boats filled with sweet delights. These timeless treats foster camaraderie and add a sense of nostalgia to every camping experience.

Breakfast-for-Dinner Delights:
Break away from routine and indulge in the fun of breakfast-for-dinner while camping. Whip up fluffy pancakes, delicious French toast, or a hearty breakfast skillet loaded with eggs, potatoes, and your favourite toppings. This unconventional twist on camping cuisine is easy, quick and satisfying.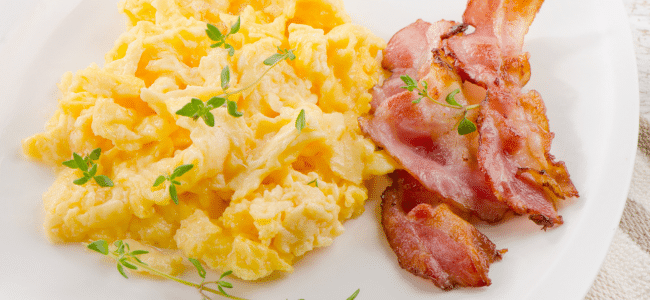 Cooking on holidays need not be a dreaded task! These tasty and easy-to-make camping meal ideas are crafted to appeal to everyone. They're tasty, easy and stress-free. So, the next time you pack your gear for an outdoor adventure, remember, your palate need not compromise. Delight in the joy of creating and sharing delicious meals and let the flavours of your camping cuisine enhance the memories of your escapades. After all, good food and great company are some of the best ingredients for unforgettable journeys! Happy camping and bon appétit!

Ready to book your next caravan or camping escape? Book your next Hampshire Holiday at one of our many holiday parks across Australia or New Zealand today!