Holiday Parks are a great option for those looking to take a family holiday and enjoy some quality time together. With their family-friendly amenities and activities, holiday parks are a go-to destination for parents wanting to keep their children entertained while also enjoying a relaxing family holiday. From games rooms to pedal karts, from pools to splash parks, there's no shortage of fun and engaging activities for everyone. These holiday parks are the perfect place to unwind and create unforgettable memories with your loved ones.
Holiday Parks With Pools

Pools and splash pools are a staple of any good holiday park, and they provide a fun way for families to cool off and enjoy the sunshine. Whether it's a traditional swimming pool or a splash park with water features and slides, these facilities are always a hit with kids of all ages. At BIG4 Howard Springs Holiday Park, families can enjoy the resort-style pool and waterfall, as well as the fun-filled splash park with tipping buckets and water cannons. Similarly, BIG4 Happy Hallidays Holiday Park boasts a massive pool area complete with a waterslide, splash pad, and a separate toddler pool, as well as an indoor heated pool to use in cooler weather. These parks are just a few examples of the many holiday parks across Australia that provide great water facilities for families to enjoy.
Holiday Parks with Games Rooms
Games Rooms are a staple at many family-friendly Holiday Parks, offering a great way to keep the kids entertained rain or shine. BIG4 Casino Holiday Park features a Games Room that has a range of activities to keep everyone entertained, from table tennis to arcade games. Meanwhile, at BIG4 Happy Hallidays Holiday Park, there's an indoor playground with a play gym, ball pit, and slide that's perfect for younger children. These types of facilities offer a chance for kids to burn off energy, make new friends, and have some fun while parents can relax and unwind.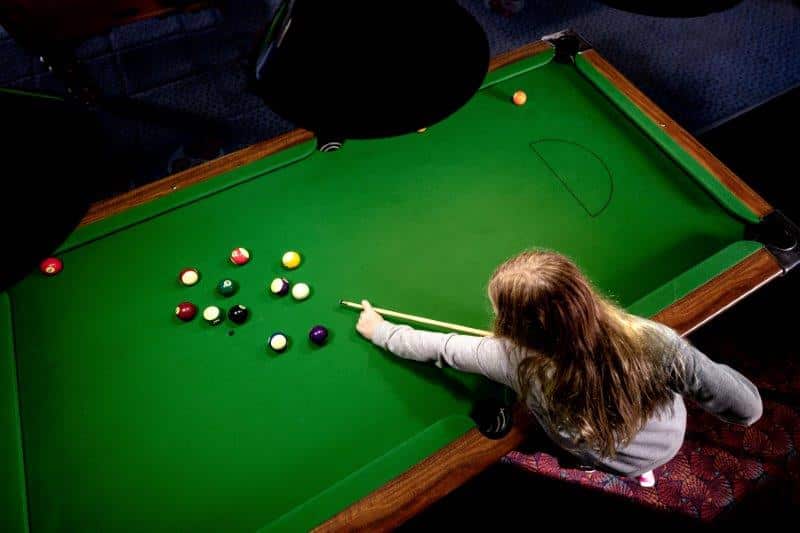 Holiday Parks with Mini-Golf & Giant Chess Sets
At BIG4 Wallaga Lake Holiday Park and BIG4 Nelligen Holiday Park, get the fun started with a game of mini-golf. Families can enjoy a delightful round of mini-golf at these park's well-designed courses, which are perfect for players of all ages and skill levels. It's a fantastic activity that brings out the competitive spirit in everyone and guarantees hours of laughter and enjoyment. Additionally, BIG4 Wallaga Lake Holiday Park offers another unique experience with it's giant chess sets. Gather your friends and family for an exciting and strategic game of chess on an oversized board. It's a fantastic way to challenge your wits and enjoy some friendly competition in a larger-than-life way. And if you're looking for more giant chess fun, BIG4 Opal Holiday Park also offers this delightful activity, ensuring that everyone can indulge in a supersized game of chess. These family-friendly facilities are not only fun for kids but also bring out the childlike joy in the young at heart, creating memorable moments for all to cherish.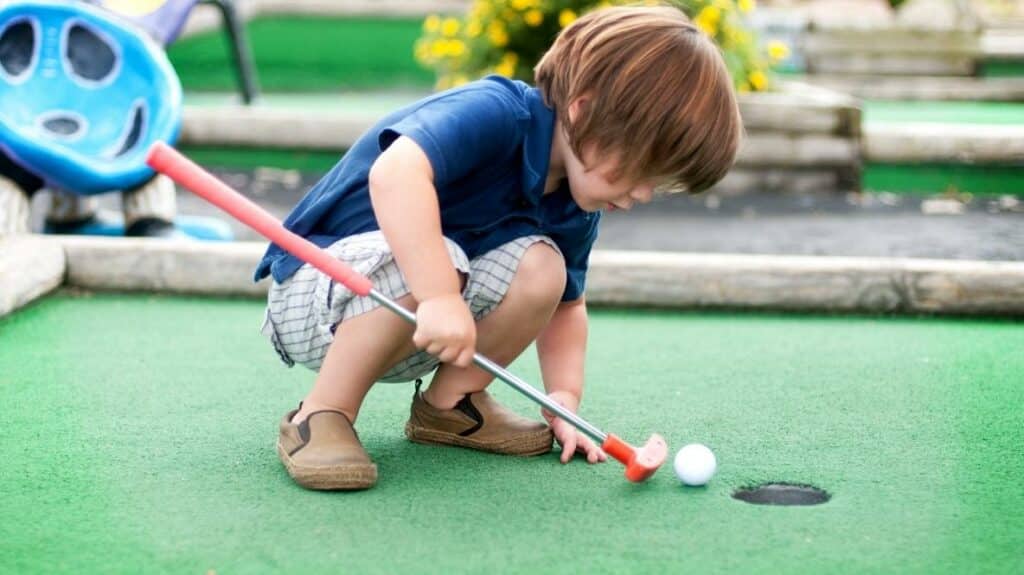 Holiday Parks with Tennis and Volleyball Courts
Tennis and volleyball courts at holiday parks provide the perfect opportunity for families to engage in some friendly competition and enjoy quality time together. The fresh air, the excitement of the game, and the chance to bond with loved ones make these activities a favorite among families. Hampshire Holiday Parks offer fantastic tennis and volleyball facilities, including BIG4 Big River Holiday Park, BIG4 Nelligen Holiday Park, and Joalah Holiday Park. Whether you're a seasoned player or just starting out, these parks provide a welcoming environment for all skill levels. So grab your rackets, assemble your teams, and get ready for some exhilarating matches that will create lasting memories for the whole family. It's a wonderful way to stay active, enjoy the outdoors, and strengthen the family bond during your holiday.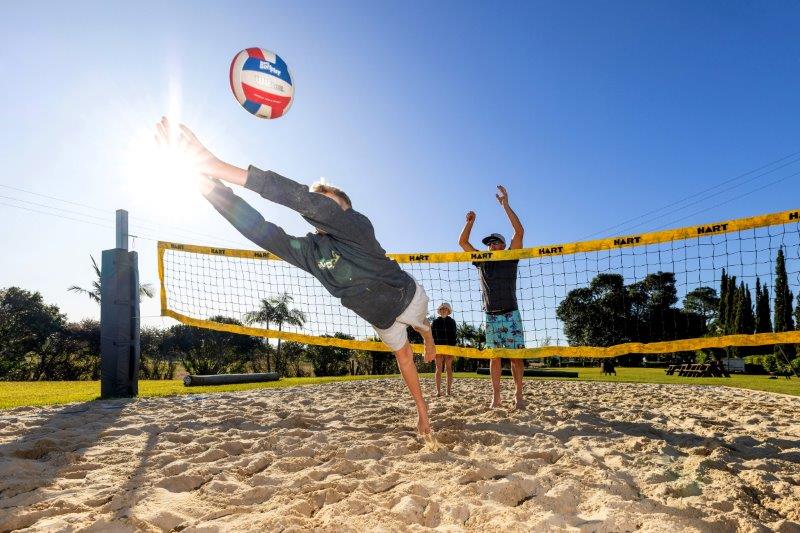 Holiday Parks with Pedal Kart Hire
Pedal kart hire is a beloved activity among young children at Holiday Parks, and it's not hard to see why. The thrill of zooming around on their own set of wheels, the wind in their hair, and the freedom to explore the park at their own pace is an absolute delight for kids. Many Hampshire Holiday Parks offer pedal kart hire, including Batemans Bay Marina Resort, Lakeside Forster Holiday Park, and BIG4 Perth Midland Holiday Park. These parks provide a safe and enjoyable environment for kids to pedal their way to endless adventures. Whether it's racing with siblings, exploring the park, or simply enjoying the feeling of independence. Pedal kart hire is a surefire way to put a smile on every child's face and create lasting memories of their holiday.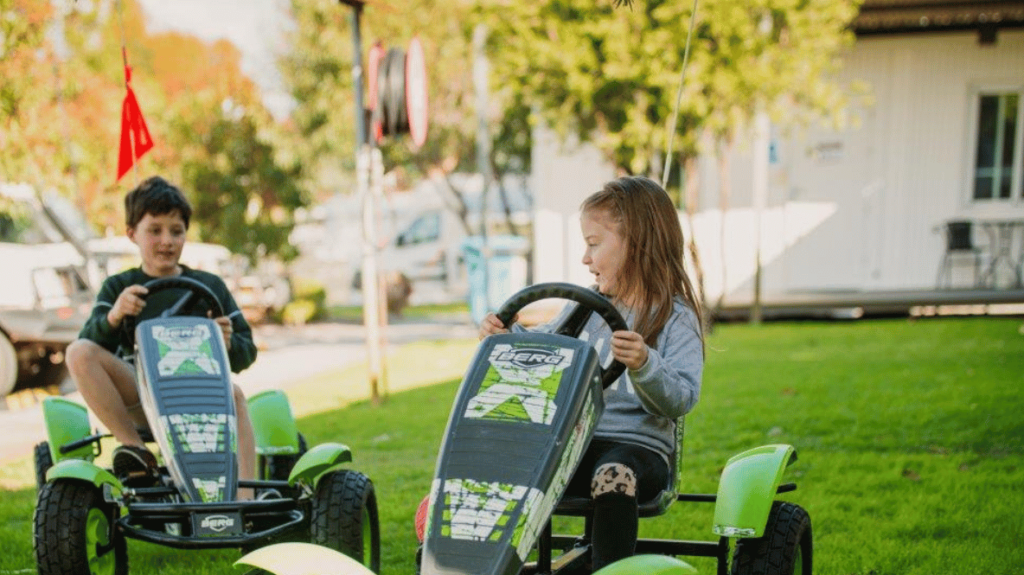 At the end of the day, holiday parks are a great option for families that want to have fun and make lasting memories. With a range of amenities and activities, there's always something to keep everyone entertained, no matter their age or interests.

So why wait? Get Hampshire happy! Start planning your next family holiday today and get ready to create unforgettable memories with your loved ones!