As a traveller seeking the best holiday experiences, the TripAdvisor Travellers' Choice Awards serve as a reliable and essential guide.

So, what's all the fuss about? The TripAdvisor Travellers' Choice Awards honour exceptional travel experiences worldwide, acknowledging outstanding service, quality, and value across various categories. These prestigious awards rely on the opinions and reviews of millions of travellers who share their experiences on TripAdvisor's platform. Winners are determined through an algorithm considering both the quantity and quality of traveller reviews and ratings collected over a 12-month period.
2023 TripAdvisor Travellers' Choice Winners – Hampshire Holiday Parks


This year, six exceptional Hampshire Holiday Parks have been recognized with TripAdvisor Travellers' Choice Awards for their offerings, facilities, and guest satisfaction. Let's take a closer look at the award-winning parks, each offering a unique and outstanding holiday experience.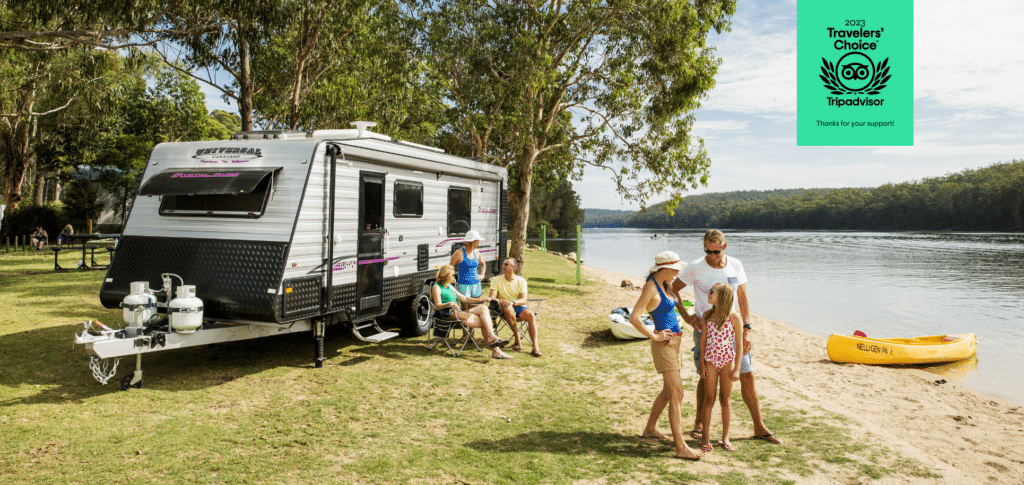 BIG4 Nelligen Holiday Park


Situated along the picturesque banks of the Clyde River, BIG4 Nelligen Holiday Park is a haven for water enthusiasts and outdoor lovers. With expansive grounds and three-sided waterfront, the park caters to families, couples, and solo adventurers with a fantastic array of amenities and activities. Accommodation choices range from beloved Safari Tents for a glamping-style experience, to large modern villas and roomy powered sites. Its convenient location near Batemans Bay and surrounding areas makes it an excellent base for exploring the region.

Visit BIG4 Nelligen Holiday Park
BIG4 Whitsundays Tropical Eco Resort

A pet-friendly oasis enveloped by lush tropical rainforest and the captivating Conway National Park, BIG4 Whitsundays Tropical Eco Resort offers an array of modern accommodation options, including dedicated pet-friendly cabins. Furry family members are also welcome on all sites. The resort strikes a perfect balance between convenience, with its proximity to Shute Harbour and Airlie Beach, and relaxation. For those seeking an underwater adventure, the Airlie Beach Dive Centre offers PADI Scuba Diving Courses in the comfort of the resort's own pool, providing an incredible opportunity to explore the wonders of the underwater world.

Visit BIG4 Whitsundays Tropical Eco Resort